Exclusive
A Look Inside The Family Life Of The Late Russell Armstrong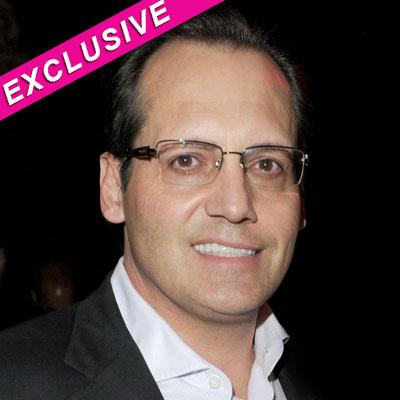 In the wake of Real Housewives of Beverly Hills star Russell Armstrong's suicide, we're taking a look back at the troubled businessman's family roots, as he tragically leaves three children behind.
The 47-year-old Armstrong, who coroner officials said hanged himself at a friend's Los Angeles home Monday night, is survived by wife Taylor and his three kids: son Aiden, 13 (with ex-wife Barbara Fredrickson); son Griffin, 11 (with former fiancée Milette Fields); and daughter Kennedy, 4 (with Taylor).
Article continues below advertisement
Armstrong, an investment banker and venture capitalist at the time of his death, married Fredrickson in 1996. After they split, he found love with a woman who'd go onto to become his fiancée, Milette Fields. Following their split, he married Armstrong in 2003, and the couple's ups-and-downs were well-documented on the Bravo reality show.
"It's a work in progress," Taylor said of their marriage in 2010. "We're doing the best we can, and really focusing on our family."
At the time of his death, the couple was going through divorce proceedings, buoyed by Taylor's claims Russell had physically abused her -- something both of his exes were skeptical of, when contacted by our friends at Star earlier this month.
Camille Grammer on Russell Armstrong's Suicide: 'My Sympathy And Condolences…'
Fredrickson called Taylor "a complete gold digger" and suggested Taylor trumped up phony charges to make headlines; Fields said that Taylor was woefully selfish and never showed any interest in either of Armstrong's sons from prior relationships.