Exclusive
Russell Armstrong's Ex-Wife Says 'Taylor Drove Him' To Suicide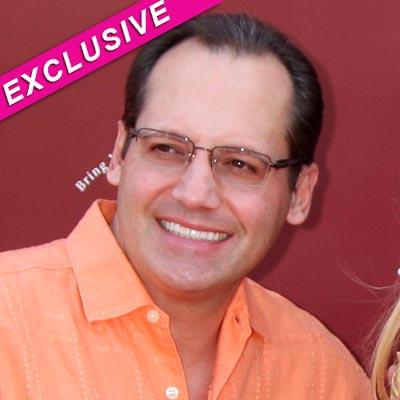 By Amber Goodhand - RadarOnline.com Reporter
Real Housewives of Beverly Hills star Russell Armstrong took his own life on Monday night, and his ex-wife tells RadarOnline.com she blames his now estranged wife, Taylor Armstrong.
"I don't care for her at all. I think she's the reason for this," Russell's ex, Barbara Frederickson, told RadarOnline.com in an exclusive interview.
"She's not who she says she is and I told him to please be careful with this woman... I warned him! She's bad news and she drove him into this."
Article continues below advertisement
Sadly, Russell left behind a teenage son with Barbara who she says will be turning 14 this week, and will be "devastated" when he hears the news about his father.
"He's always been a great dad to my son. He was very close to Aiden and he's going to be absolutely devastated," Barbara said.
"For years he saw Aiden twice a month and had him all the summers. It wasn't until the issues with this Taylor girl that it got bad."
Russell, 47, was married to Barbara in 1997 and separated shortly after their son was born.
"I don't think it was the show," Barbara said of the hit Bravo Real Housewives franchise.
"I think she Taylor drove him into financial stress and it just ruined him."
Barbara tells RadarOnline.com that while she and Russell had their issues in the past, "what happened is in the past and Russell and I had a good relationship."