Exclusive
EXCLUSIVE INTERVIEW: Teen Mom's Farrah - Culinary School Graduate!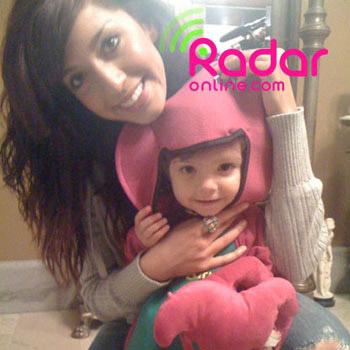 Teen Mom's Farrah Abraham's perseverance has finally paid off: she's graduating from culinary school, RadarOnline.com has exclusively learned.
Farrah has been the center of controversy throughout her reality TV show experience, and she's weathered some tough times caring for her baby, mending relations with her mom, working and going to school.
RadarOnline.com spoke exclusively to the dedicated young mother about her exciting graduation and plans for the future.
Article continues below advertisement
"I'm graduating culinary school this week, and I'm really excited about that," Farrah told RadarOnline.com exclusively.
"Even before the show, I had a ton of goals - I had modeling jobs before I got pregnant. Because of my circumstances and everything that happened, I've made other choices- it's hard because I'm a single mom. I need to be financially stable."
Farrah has been one of the most talked about teen moms in the country. She was recently accused by a child care worker of neglect. The woman claimed she left her daughter Sophia at a child care facility for 12 hours a day and sometimes up to seven times a week. Farrah finally chose to speak out to RadarOnline.com, declaring: "I would never forget my daughter... I love her and she's all I think about."
She has also been in the news lately because the mother of her baby's deceased father Derek Underwood has been fighting for visitation with baby Sophia. But Farrah hasn't pursued a relationship with Clark because, as she has stated on the hit MTV show, Clark never approved of her son dating Farrah.
Farrah still has a passion for modeling and would continue a modeling career if the opportunity arises.
Article continues below advertisement
"If that's what my life leads to, I'll pursue it if I'm successful. If not, I'll have a culinary degree and I'm very happy to work hard for a career with that."
VIDEO: 'Teen Mom' Brawl - April Sees Red Over Catelynn's 'Ugly' Prom Dress
She explained to RadarOnline.com that she has plans to move away from her small town of Council Bluffs, Iowa, but hasn't chosen a city.
"I have a five-year plan of what I want to achieve. I'm trying to do that for me and Sophia, I know that will be best for us and she'll be proud of me one day for achieving it."