Exclusive
EXCLUSIVE INTERVIEW: Teen Mom Maci Bookout Confesses, 'My Biggest Fear Is Losing My Son'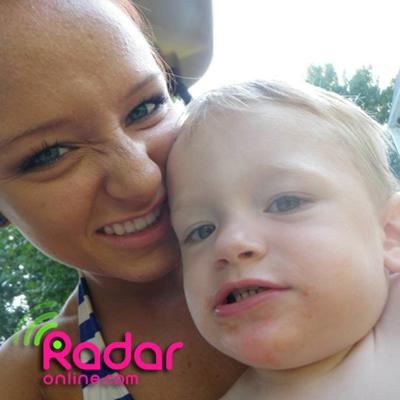 Teen Mom Maci Bookout has faced many challenges in her short life but has forged ahead with Bentley, her 18 month old son, and found a new college, new hometown, and a new love.
In an exclusive interview with RadarOnline.com, Maci shares her feelings about life as a teenage mom, revealing her biggest hopes and fears as well as sharing Bentley's adorable first words.
MTV has documented her life, first on 16 and Pregnant and now on the hit show Teen Mom, which brings viewers a real look at the challenges faced by four teenage mothers.
Article continues below advertisement
Read on for the full interview:
Radar: What is the most difficult part of being a teen mom?
Maci: Being somewhat alone. None of my friends have children so it's hard to have a close friendship with anyone. Also, having to go to college and worry about homework and financial issues.
Radar: What do you miss most about your life before the baby?
Maci: Freedom. You can't just up and go. Every choice you make has an influence on you and your baby.
Radar: Is being a mom anything like you had expected?
Maci: Almost. I never knew it was joyful, and I never ever thought it would be so hard.
Radar: What has been the most rewarding part of having a baby?
Maci: Waking up everyday to beautiful little boy who loves me more than anything :)
Radar: What are the most important things you have learned from this?
Maci: Life has a meaning, love does exist, and mistakes can be reversed.
Article continues below advertisement
Radar: What is your advice to other teen moms, or to teens in general?
Maci: Be strong. Remember what is important.
Radar: What are your biggest fears? What are your biggest hopes and dreams for the future?
Maci: My biggest fear is losing Bentley, second is probably letting myself and my family down. I hope to create and maintain a good and healthy life for Bentley and myself.
Radar: Has the show helped you get perspective on this entire experience / what's the biggest thing you've learned from seeing yourself on TV?
Maci: It has. I feel like its helped me stay on the right path. It made me realize that by sharing my experience I can change peoples' lives.
Radar: What feedback have you received from doing the show?
Maci: I'm a great mom (: Bentley is adorable, and people learn so much from watching our stories.
Radar: What are your baby's favorite words right now? Any recent milestones?
Maci: Car, Bubba, rawr!, booboo, bike, and of course momma :) ... He peed in the potty for the first time last night!
New episodes of Teen Mom air on MTV Tuesday nights at 10/9c.