Exclusive
EXCLUSIVE: Family Feud! Grandmother Vows To Fight Teen Mom Farrah For Custody Of Baby Sophia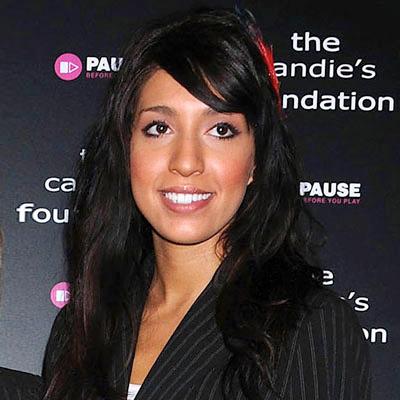 It's not over.
The family feud rages on between Teen Mom Farrah Abraham and the family of her deceased boyfriend over visitation of Farrah's 21-month-old daughter Sophia.
"I'm not giving up," Stormie Clark told RadarOnline.com exclusively after a judge recently denied her visitation rights.
Clark's son Derek died in a car crash in 2008 just two months before his on-again, off-again girlfriend Farrah gave birth to Sophia.
Article continues below advertisement
"In the state of Iowa in order to get grandparents rights your child has to be deceased and my son passed away," Stormie explained. "Then you have to have had a substantial relationship with the child. It's not fair because I'm not able to because of Farrah.
"The easiest thing to do would be to talk to Farrah and work this out. I am 110% willing to do that, but that's not the case for her. Prior to trying to get visitation I've tried to reach out to Farrah while she was pregnant and she just ignored me."
During season 2 of the hit MTV reality show, Clark's daughter Kassy appeared a few times alongside Farrah, where the two had an emotional reunion and bonded after learning the results of the paternity test.
Now things have changed, Clark said.
"My daughter is not on the show anymore because Farrah only wanted her on the show for ratings and now wants nothing to do with her.
"I think Farrah has changed her phone number so none of us can call her."
Article continues below advertisement
Clark said she would never try to visit Sophia uninvited, but couldn't even if she wanted to.
"I don't know where she lives," and fears if she did try to visit Farrah would "probably call the cops," Clark said.
Her only explanation for the familial distance is "she's spiteful," Clark said of Farrah.
"She's said on the show that we never supported the relationship between her and my son, but her family didn't support the relationship either.
"It was just because they fought all the time. And I understand teenagers will do that. They were on-again, off-again, and Derek my son would always be upset. I just wanted them to move on because they never got along."
The on-camera animosity also includes Farrah's mother, Clark said, who she has never even met or talked to.
"Her mom and I have never even met or talked on the phone, yet she has so many mean things to say about me," Clark said. "She doesn't even know us. Farrah doesn't like us, so they don't. They never even liked Derek from the beginning, so I'm guessing that's why they haven't reached out. I don't think anyone is good enough for Farrah in their eyes."
Article continues below advertisement
VIDEO: Teen Moms Break Down On Reunion Show
Clark said when her daughter Kassy filmed the reality show with Farrah earlier this year she told producers she would also be open to making an appearance "to be the voice for Derek and tell the truth."
After three years of silence, Farrah ended up reaching out to Clark a few months ago, but the gesture wasn't enough.
"They MTV hadn't reached out to me until Farrah called me on my home phone around August out of the blue - it had been three years since she spoke to me-and she wanted me to meet her at a park on the show," Clark revealed. "And I said no because it wasn't sincere and her tone was very straight and to the point. So I didn't want to do it. It was all for ratings. I didn't want to give in to that kind of thing."