Exclusive
EXCLUSIVE: 'I Wish I Had Waited To Have Sex', Says 16 And Pregnant's Felicia Cooke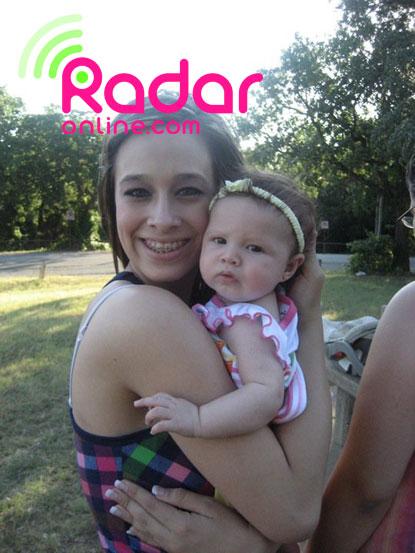 MTV's hit reality show 16 and Pregnant is back in full swing and in this week's second episode, teen Felicia Cooke is facing the many challenges of being a new mother while being the first in her family to graduate from high school.
RadarOnline.com spoke exclusively to Felica about the joys of her new daughter, her rocky relationship with the baby's daddy - and her regret she didn't use protection.
Radar: What is the most rewarding thing about being a mother?
Article continues below advertisement
Felicia: "Just watching her grow every day and seeing her do new things and seeing that I'm raising her right, like she's doing what she's supposed to be doing and learning what she should be at her age."
Radar: Tell us a little about your baby? Milestones etc.
Felicia: "She crawls and she's starting to stand by herself. She can stand for 30 seconds and then she'll fall down. She'll walk if I'm holding her. I want her to start walking, so hopefully she'll walk soon!"
Radar: What is the most challenging thing about being a teen mother?
Felicia: "Not being able to live my teenage life like I should be. I'd probably be going out and me and Alex would be able to spend more time together than we do, because even when he's home Genesis always wants to be with me and she doesn't like to go to bed, so we don't get to spend time a lot of time together."
Radar: Who helps you the most with your baby?
Article continues below advertisement
Felicia: "Alex's mom helps a lot, after she gets home from work. She takes her out every Sunday to go to church, so that gives me the whole day off."
EXCLUSIVE VIDEO BLOG: 16 And Pregnant Star Tried To Hide Her Baby Bump
Radar: Has the baby's father been there for you lately?
Felicia: "He's been good. He could help more. He doesn't really help with the baby, but he's supportive of me. He's there when I really, really get frustrated and do need him."
Radar: Do you see a future together?
Felicia: "I honestly don't know. I mean I hope so. Some days I do think we'll last and some days I don't think we will, so I can't say."
Radar: If you could do it all again, would you do things differently?
Felicia: "Yeah, I would have used protection so I didn't get pregnant. I don't regret having a daughter, or being a mom and taking care of her, but I wish I had waited, so I could be spending my teenage years like I should be."
Article continues below advertisement
Radar: What are your plans for school and work?
Felicia: "I plan on going cosmetology school and once I finish that I want to open my own salon with Alex. If that doesn't work out, I'm also looking into whether I can go to college to be a veterinary technician. I've always wanted to do that since I was little."
VIDEO: Teen Mom's Catelynn & Mother Brawl Over Putting Baby Up For Adoption
Radar: Is motherhood what you expected?