Exclusive
EXCLUSIVE INTERVIEW: Teen Mom Catelynn Adjusts To Normal Teen Life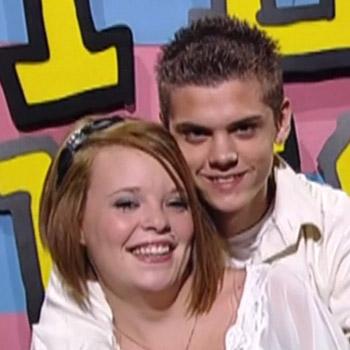 It has been more than a year since fans watched MTV's Teen Mom Catelynn Lowell and boyfriend Tyler Baltierra make the heartbreaking decision to give their daughter Carly up for adoption. Now, they are trying to move on and enjoy the lighter side of life. Catelynn opened up to RadarOnline.com about their current situation.
The two are working towards their high school diplomas, planning for college, and trying to enjoy life as normal teens. First on the agenda: celebrate Halloween.
Article continues below advertisement
"I'm going to be a cop, and Tyler is going to paint his face like a skeleton," Catelynn told RadarOnline.com exclusively.
VIDEO: Teen Mom's Catelynn & Mother Brawl Over Putting Baby Up For Adoption
"My favorite candy is Kit Kat and Tyler's is Fast Break, which is a candy similar to the Reese's Peanut Butter Cup," Catelynn added.
Catelynn and Tyler endured the pregnancy, adoption and some very painful family issues. Throughout, they have remained close and have not let life's challenges get them down. They plan on having some fun this holiday.
EXCLUSIVE VIDEO BLOG: 16 And Pregnant Star Tried To Hide Her Baby Bump
"I love Halloween," Catelynn said. While the other Teen Moms will be out Trick-a-Treating with toddlers, Catelynn and Tyler will be spending their Halloween like most teenagers.
"We're going to chill with friends."
RELATED STORIES: