Exclusive
EXCLUSIVE INTERVIEW: Josh Duggar Says 'We're Going For 25' Kids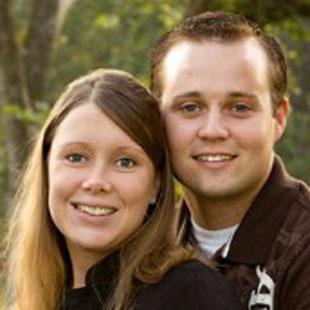 The announcement that the oldest Duggar son Josh and his wife Anna are expecting their second baby was big news for the family and in an exclusive interview with RadarOnline.com, Josh revealed they're not stopping at two.
"We're going for 25!" Josh joked. His parents Michelle and Jim Bob have a huge family-19 kids total- but Josh said there isn't a competition for the most offspring.
"We trust in God that he will only give us what we can handle."
Article continues below advertisement
Anna told RadarOnline.com that while she is suffering from morning sickness all day, she's "so excited" to have a large family.
"I'm thankful to have as many children as God wants me to, but nothing is guaranteed," Anna said.
She admitted that even when she wasn't pregnant she was buying cute maternity clothes if they were on sale.
"I know that having a second baby is a greater responsibility but I'm looking forward to Mackynzie having a little brother or sister."
Anna is 10 weeks pregnant so they don't know the gender of the baby yet, but they are considering keeping an M theme for the name. All of Josh's siblings have a J name.
Josh spoke about how his daughter currently fits into the large Duggar brood. "Mackynzie gangs up with her little aunts and wrecks havoc with them. My sisters say she needs a little sister to either pick on or play with!"
Tune in when the entire Duggar clan learns the new baby news on 19 Kids and Counting: Grand Duggar First Birthday which airs Sunday at 8/7c on TLC.