Exclusive
EXCLUSIVE: Oksana Grigorieva Hires High Powered Attorney Lisa Bloom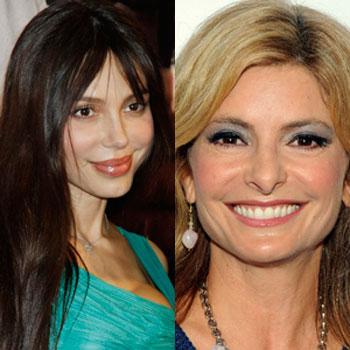 Oksana Grigorieva FIRED lawyer Sorrell Trope and HIRED high powered Hollywood attorney Lisa Bloom, RadarOnline.com is exclusively reporting.
Speaking to RadarOnline.com, Bloom confirmed the sudden appointment: "Oksana is a brave domestic violence victim and I am honored to assist her in her fight for justice."
As we first revealed, Oksana had previously met Bloom in July, but at the time, she chose not to add the prominent domestic violence campaigner to her team, that is fighting against Oscar winner Mel Gibson.
Article continues below advertisement
Oksana has alleged that Mel punched out two of her front teeth, leaving her bloodied, bruised and with a concussion after a brutal fight at his Malibu mansion in January.
Mel's team has charged that Oksana tried to extort the actor-director after they broke up and financial settlement talks began.
The criminal case is before the Los Angeles District Attorney, while she and her former lover are embroiled in a bitter custody battle over their infant daughter, Lucia.
Despite reports suggesting Oksana's former lawyers, the firm Trope and Trope, had resigned because of their concern it was becoming a publicity campaign, RadarOnline.com has learned the Russian musician, 40, fired off an email last night, in which she axed them, effective immediately.
Oksana's criminal attorneys Daniel Horowitz and Martin Garbus remain on the case.
"Oksana fired Trope and Trope because they weren't placing enough emphasis on the domestic violence component of the case and she was suffering, as a result," a source close to Oksana told RadarOnline.com.
Article continues below advertisement
Bloom, a prominent civil rights attorney and domestic violence campaigner, has a large media profile, having previously hosted a program on Court TV.
She is also a CNN legal analyst and a CBS news legal analyst, appearing frequently on The Early Show.
The Yale Law School and UCLA graduate has also represented Michael Lohan, the daughter of troubled wild child Lindsay - and the alleged White House 'gatecrashers' Tareq and Michaele Salahi.
Article continues below advertisement