VIDEO: Oksana On Mel - 'I Thought He Would Kill Me'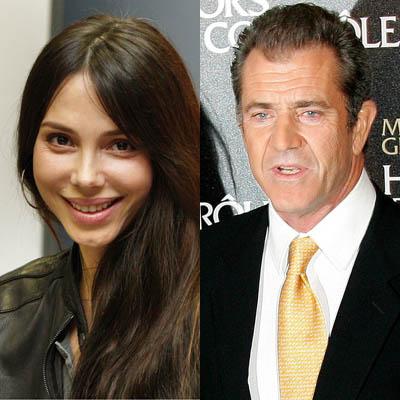 In wake of the now infamous Mel Gibson tapes - exclusively revealed by RadarOnline.com this past summer - Gibson's former lady love Oksana Grigorieva tells People magazine in a brand new interview that she thought The Braveheart star would kill her.
Watch the video here on RadarOnline.com
The magazine's deputy managing editor Peter Castro appeared on The Today Show Wednesday to discuss his five hour visit with Oksana, whom he said is "just numb to the situation now."
Article continues below advertisement
Grigorieva said that "everything changed" on January 6, 2010, according to Castro, when Gibson flew into a rage, punched her in the mouth, accidentally hit the baby and pulled a gun on her at the couple's Malibu mansion.
Castro said that Grigorieva told him that she didn't contact police because she feared humiliating Gibson could provoke him to "kill her," and that "she was so shaken that calling the police was not the first thing on her mind."
Castro said that Grigorieva said that Gibson convincingly apologized to her, but flew off the handle six weeks later, at which point she realized the relationship was irreparably broken.
"I thought he would kill me," the Russian singer said in the People story, along with the fact that she recorded Gibson's outbursts because she felt she "needed to document his threats."
Grigorieva said in the interview that she did not leak the tapes, nor did she record them with designs on extorting the fallen star.
Article continues below advertisement
"I'm not angry at him," she told the magazine. "For the sake of Lucia, I really want him to be well. He has to have the courage to be responsible for what he's done."
She said that Gibson had talked about committing suicide, but seemed restrained because of his religious beliefs, and feared going to hell.
Grigorieva's been battling Gibson in the courts, trading accusations of extortion and domestic abuse with the Lethal Weapon star in the ongoing custody case revolving around their baby daughter, Lucia.