'I Had Everything To Lose If I Killed Travis…I Loved Him,' Said Jodi Arias In '48 Hours' Interview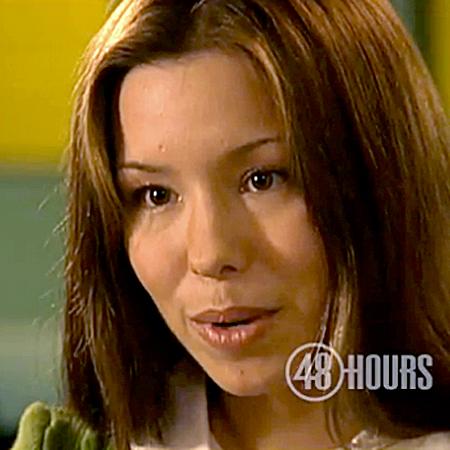 The death row trial is on hiatus for 10 days as the drama shifts from the courtroom to CBS with a groundbreaking 48 HOURS interview with the accused femme fatale killer, and RadarOnline.com has a preview of the controversial conversation.
Conducted in 2008 shortly after she allegedly butchered former boyfriend Travis Alexander, Jodi dished about the night he died, their illicit sexual relations and her penchant for capturing the raunchy moments with her camera that are now being used in her death penalty trial.
Article continues below advertisement
"I've been sitting a lot in my cell thinking, 'What a waste,' you know? I did have my whole future ahead of me," said the brunette bombshell. "I had everything to lose and nothing to gain if I killed Travis. I loved him and still love him."
As RadarOnline.com previously reported, Jodi, now 32, in what she says was an act of self defense, shot the 30-year-old motivational speaker in the face, stabbed him 27 times and slit his throat from ear to ear in his Mesa, Arizona home in June 2008.
As she did with police investigators, Jodi first told 48 HOURS: Picture Perfect – The Trial of Jodi Arias her fabricated story that after one of their sexual encounters they were the victims of a home invasion and two people dressed in black armed with a knife and a gun attacked them. Alexander was stabbed and on the floor. She ran, she says, never telling anyone about what happened in the house that day, but she was sure he was alive when she fled the house.
Article continues below advertisement
"It was the scariest experience of my life," she said of the fictional attack. "It was just so unreal. It was like a movie unfolding. Like a horrible movie."
Even her attorneys are now admitting that Arias lied in the wake of the gruesome crime, and are now claiming she killed the devout Mormon in self defense, claiming he was a controlling "sexual predator."
When the trial resumes on January 29, both the prosecution and the defense plan on playing excerpts from the 48 HOURS interviews as evidence, as prosecuting attorney Juan Martinez previously did with her infamous Inside Edition expose.
Despite what many consider to be the finger of guilt pointing firmly at Jodi, Detective Esteban Flores of the Mesa police told 48 HOURS, "It was a true whodunit, right from the beginning…We had no idea."
Featuring interviews with Arias, Alexander's friends, police and new trial footage, 48 HOURS: Picture Perfect – The Trial of Jodi Arias airs on CBS on Saturday, January 19th at 10:00 PM, ET/PST.
RELATED STORIES: