Will Jodi Arias Go Free? Detective Admits He Made 'Grave Mistake' In Case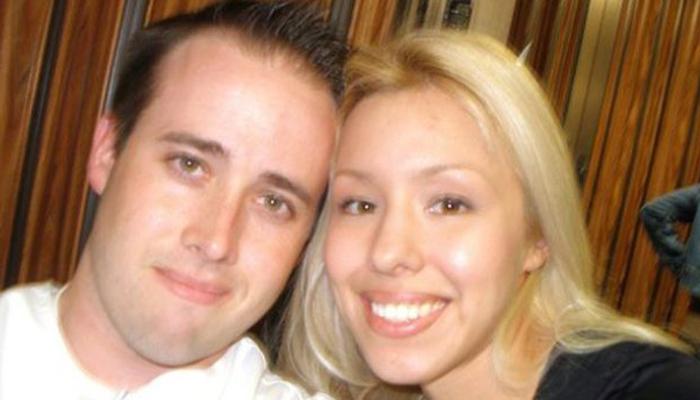 Despite a shocking confession from one of the leading case detectives that he had made a "grave mistake" during previous testimony, murder defendant Jodi Arias' request for a mistrial was refused by the court judge Thursday.
As grisly forensic evidence showed earlier this week, there's no doubt that Travis Alexander was stabbed in the back, had his throat slit and was shot in the face - however, the exact sequence of the gruesome events has now been thrown into doubt – and although it doesn't warrant a mistrial, it could mean the difference between life and death for Arias, RadarOnline.com reveals from inside the courtroom.
Article continues below advertisement
It has long been believed that Alexander was shot first, then attacked with a knife, but testimony by medical examiner Dr. Kevin Horn disputed that sequence of events, and on Thursday, Detective Esteban Flores finally admitted he made a grave mistake when asked at an August 2009 hearing which potentially deadly wound was inflicted first and replied "gunshot."
As RadarOnline.com previously reported, Jodi, now 32, is accused of shooting the 30-year-old motivational speaker in the face, stabbing him 27 times and slitting his throat from ear to ear in his Mesa, Arizona home in June 2008.
The sequence of events could determine if Arias gets the death penalty or not, if convicted. As the Arizona Republic reported: "The difference in the sequence of events could mean the difference between life and death for Arias. If Arias put a bullet in Alexander to finish him off, it could make her self-defense claim less likely. And it would heighten the perception that Arias acted with premeditation instead of the kind of blind rage that could result in a second-degree- murder verdict."
Article continues below advertisement
"I had spoken to Dr. Horn the day before in a short conversation and discussed mainly what kind of pain the victim would have been through and if he suffered, and very briefly the sequencing," Detective Flores told the Maricopa County court on Thursday. "The sequencing wasn't very important at that time."
Now the 19 year veteran of the Mesa Police Department realizes that it could prove to be crucial to the outcome of the high profile trial.
When asked by defense attorney Kirk Nurmi if it is important to give accurate testimony, he replied humbly: "Yes, of course.
"It was not inaccurate, it was mistaken… I am not a doctor," said Flores. "If I gave that testimony, it was a misunderstanding of what Dr. Horn told me."
Throughout the proceedings that saw the respected detective being scolded by prosecuting attorney Juan Martinez, Arias sat looking frail and demure in new librarian-esque glasses, a brown short-sleeved top, brown pants and green floral blouse.
Article continues below advertisement
The defendant appeared to be a far cry from the defiant woman the court saw in a video clip from her infamous Inside Edition jailhouse interview, where she told the world, "I can't imagine slitting somebody's throat.
"No jury is going to convict me, because I am innocent, and you can mark my words on that, no jury is going to convict me," Jodi, who at the time still claimed two masked intruders had broken in and attacked her and Travis, confidently bragged. Arias later drastically changed her story, citing self defense and telling detectives that Alexander was a sexual deviant who got violent with her.
The pretty brunette appeared equally unrepentant or troubled by guilt in the mugshot shown to the court that was taken soon after the alleged murder, where she is seen smiling cheerfully while cocking her head to the side coyly.
As seen previously during the often emotional testimony, Travis' sisters, Tanisha Alexander Sorenson and Samantha Alexander hid their faces and squeezed their eyes shut when graphic forensic photos revealing extensive blood splatters were shown to the jury, while on the other side of the court Jodi's mother, Sandy Arias, sat silent and stony-faced all day without uttering a word.
Article continues below advertisement