Blonde Beauty Jodi Arias Faces Death Penalty In Most Anticipated Trial Since Casey Anthony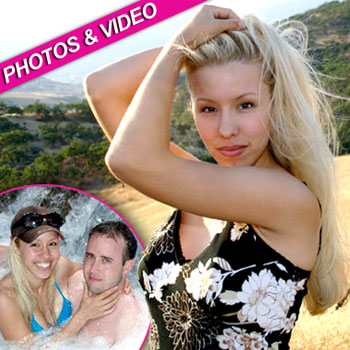 By Debbie Emery - RadarOnline.com Reporter
Almost five years after she allegedly brutally murdered her former boyfriend, Jodi Ann Arias will finally face a jury in what is anticipated to be the most watched trial since Casey Anthony was found not guilty of murdering her daughter.
Following multiple delays, the opening arguments will be heard in an Arizona courtroom on Jan. 2 for the stabbing death of Arias' one-time boyfriend, Travis Alexander, who was found dead in the shower of his Mesa apartment in June 2008, reported AZFamily.com.
Article continues below advertisement
Arias, now 32, is accused of shooting the 30-year-old motivational speaker and legal insurance salesman in the face and then stabbing him 27 times and slitting his throat from ear to ear.
Due to the viciousness of the crime, prosecutors are seeking the death penalty against the photographer, which could make her the fourth woman on Arizona's death row.
When Alexander's roommates found his body they immediately suspected his lover, and even gave the 911 operator her name and said she had been "bothering" him and had slashed his tires.
Prosecutors have revealed that Arias made her dire situation worse by giving three different stories to investigators. She initially said she wasn't with Travis - while a bloody handprint placed her at the scene - and then claimed that two masked intruders broke in and attacked them both but she was too scared to call the police. She then changed her mind again, citing self defense and telling detectives that Alexander got violent with her.
Article continues below advertisement
The couple met at a conference in Las Vegas in September 2006, and even after they broke up, Arias moved from California to Arizona and began allegedly harassing him and his new girlfriend. During the first week of June 2008, Alexander told friends that he suspected that Jodi had hacked into his Facebook account and allegedly said that he told her he wanted her to stay out of his life forever.
However, on June 4 she went over to his house and they had sex and took explicit photos of each other, according to court records. After Travis' body was found, a digital camera was discovered in the washing machine in the downstairs laundry room. It appeared as though it had been run through the wash cycle and also contained photos of Alexander's body in the shower.
"She was totally obsessed with him," Alexander's close friend Sky Hughes told The Huffington Post. "She wouldn't let him go. Whenever he would try to sever all ties, she would threaten to kill herself ... He would tell her he didn't want anything to do with her, and she would show up at his house. We knew it was her. We didn't want it to be her, but we just knew it was."
While the defense is expected to concentrate on alleged abuse by Alexander and self defense on the part of Arias, prosecutor Juan Martinez will try to paint her as a scorned girlfriend turned cold-blooded killer.