Sandy Hook Shooter Adam Lanza's Body Claimed By His Father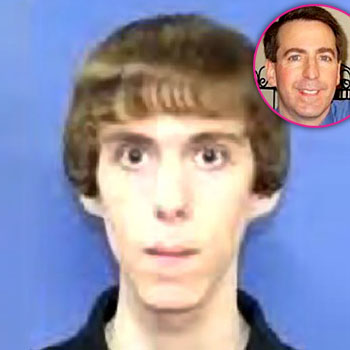 By Debbie Emery - RadarOnline.com Reporter
The body of mass murderer Adam Lanza has finally been claimed by his father for burial, a family spokesperson revealed on Monday.
Peter Lanza claimed the remains of his 20-year-old son on Thursday, according to spokesman Errol Cockfield, who declined to specify where it will be buried, reported CNN.com.
As RadarOnline.com previously reported, Lanza shot dead his mother Nancy in her bed on December 14 before taking an arsenal of her firearms to the Sandy Hook Elementary School. As police drew in on him, he shot himself in the head, but not before killing a total of 26, 20 of which were children.
Article continues below advertisement
A private funeral was held earlier this month in New Hampshire for Nancy Lanza, who was divorced from Adam's father.
After the school massacre, Peter Lanza, who lives in Stamford, Connecticut and is a tax director at General Electric, released a statement saying that his family is "grieving along with all those who have been affected by this enormous tragedy."
"Our hearts go out to the families and friends who lost loved ones and to all those who were injured,"he said. "We are in a state of disbelief and trying to find whatever answers we can. We, too, are asking why."
It has been speculated that the troubled young man suffered from Asperger's syndrome or a rare form of autism, and last week it was announced that a group of geneticists will study his DNA to look for abnormalities or mutations that could suggest why he went on his deadly shooting spree.
The authorities have not yet offered a motive for the shootings and the police have said it could take months to produce a final report on their investigation.