Sandy Hook Elementary Teachers Hailed As Heroes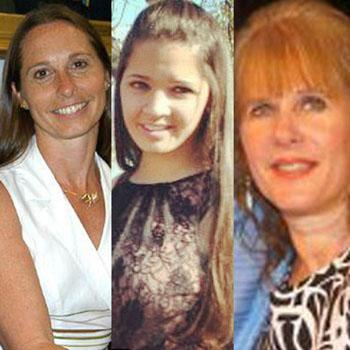 Dawn Hochsprung, Victoria Soto and Mary Sherlach are being hailed as heroes. They are three of the dedicated educators who lost their lives in the massacre at Sandy Hook Elementary School yesterday.
Principal Dawn Hochsprung and school psychologist Mary Sherlach were both killed execution-style as they confronted killer Adam Lanza. Teacher Victoria Soto died trying to shield her students from the gunman's wrath.
Article continues below advertisement
Diane Day, a school therapist, was in a meeting with Hochsprung, Sherlach and another teacher when they heard gun fire, she told The Wall Street Journal.
"I went under the table," said Day. Hochsprung and Sherlach ran out of the room towards the commotion. "They didn't think twice about confronting or seeing what was going on."
As RadarOnline.com has been reporting, 20-year-old Adam Lanza, whose mother Nancy worked at the school, shot and killed 20 students and six adults at Sandy Hook. He'd already murdered his mother at the home they shared, and then took his own life while he was still inside the school.
Tragically it was Principal Hochsprung who buzzed Lanza into the building. She recognized him on the security monitor as Nancy Lanza's son, and let him in.
Victoria Soto, 27, was trying to shield her students when she came face-to-face with Lanza.
"She took her kids, put them in the closet and by doing so she lost her life protecting those little ones," her cousin Jim Wiltsie told ABC. "She was found huddled over her children, her students, doing instinctively what she knew was the right thing. I'm just proud that Vicki had the instincts to protect her kids from harm. It brings peace to know that Vicki was doing what she loved, protecting the children and in our eyes she's a hero."
Article continues below advertisement
Former school superintendent John Reed described Mary Sherlach as the ideal school psychologist. "If there ever was a person, by qualifications and personality, to work with children, to be a school psychologist, it was Mary," he said.
Accolades are continuing to pour in for Hochsprung.
"I'm not surprised she gave her life in this fashion, trying to protect her students," Gerald Stomski, the first selectman of Woodbury, said.
Details Of Justin Bieber Grisly Murder Plot Revealed, Involved 'Strangulation, Torture, Castration'