'In Cold Blood' Killers Bodies Exhumed In Bid To Solve Florida Family Murder Cold Case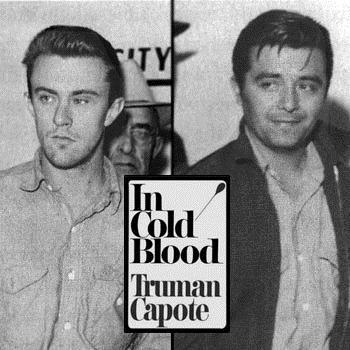 By Debbie Emery - RadarOnline.com Reporter
The bodies of the executed killers who were immortalized in Truman Capote's literary classic In Cold Blood have been exhumed in the hope of solving the cold case mystery of a murdered Florida family.
More than 47 years after they were buried, Richard Hickock and Perry Smith rose from the grave Tuesday from the Mount Muncie Cemetery in Lansing, Kansas, at the request of the Sarasota County sheriff's office, reported ABCNews.com.
Article continues below advertisement
The two ex-convicts from Kansas City rose to infamy when they were charged and subsequently convicted of the November 1959 killings of Herb and Bonnie Clutter and their children during a robbery attempt that took a grisly and violent turn after they failed to find any money in the family's farmhouse.
The quadruple murder case caught the attention of Capote before the killers were even captured, and he traveled to Kansas with To Kill A Mockingbird author Harper Lee to interview witnesses and investigators, which resulted in thousands of pages of notes that eventually became the best-selling true crime novel.
Hickock and Perry, who fled to Florida after the Clutter murders, are now the focus of an investigation by a Sarasota County Sheriff's detective who is trying to determine whether they also killed Cliff and Christine Walker and their two young children a month later.
Detective Kimberly McGath said she requested the exhumation to obtain DNA that could be compared to that from semen found on Christine Walker's underwear. The mother was beaten and raped, their two-year-old daughter was drowned in a bathtub, and all four were shot.
Article continues below advertisement
The deadly duo were considered suspects in the original investigation by detectives at the time, as they checked out of a Miami Beach motel on December 19, the day the Walker family was killed, and at some point that day bought items at a Sarasota department store, then were spotted in Tallahassee two days later and eventually arrested in Las Vegas.
It is thought that the Walkers may have been interested in buying a stolen car that the fugitives were driving as Cliff had been on the hunt for a 1956 Chevy Bel Air.