From Jack The Ripper To The Black Dhalia, The Seven Most Intriguing Cold Case Murders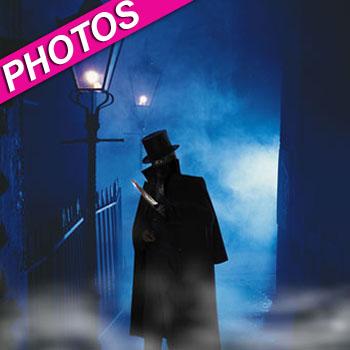 Article continues below advertisement
Jack the Ripper: The legend of Jack the Ripper has been told in countless books, films, TV series and stage shows, but the global fascination with the 'Whitechapel Murderer' since 1888 hasn't brought investigators any closer to solving the mystery of who slit the throats and grossly mutilated at least five (and possibly as many as 11) prostitutes in Victorian London. The nickname stemmed from the bodies being literally ripped apart with a sharp knife, and three even had their internal organs removed, prompting speculation that the killer possessed anatomical or surgical knowledge. The infamous 'From Hell' letters were sent to numerous local papers and Scotland Yard investigators by the killer to taunt their lack of success in catching him, and in one he used the name 'Jack the Ripper,' which has stuck for more than a century since. Another grisly mailing included half of a preserved human kidney, supposedly from one of the victims.
The Jack the Ripper case was the first of its kind to spark a media frenzy, more than 2,000 people were interviewed, "upwards of 300" people were investigated, and 80 people were detained, setting a pattern of police investigation that still exists today. Despite the intense search, and a slew of suspects stemming from rich to poor - that included Prince Albert Victor, Duke of Clarence and Avondale, royal obstetrician Sir John Williams, David Cohen, James Kelly, and even Lewis Carroll, author of Alice In Wonderland – Jack abruptly stopped his murder spree in November 1888.
Article continues below advertisement
Adam Walsh: While most amateur sleuths are not familiar with cold case victim Adam Walsh, his father John is now a household name after his son's murder led him to give his life to helping other grieving parents find justice on America's Most Wanted. On July 27, 1981, six-year-old Adam was abducted from a Sears department store while shopping in the mall with his mom in Hollywood, Florida. Sixteen days later, his severed head was found in a drainage canal more than 120 miles away from home, but his other remains were never recovered.
Three decades of desperately searching for the culprit has not resulted in any arrests, but it is widely believed that serial killer Otis Toole, a local drifter, snatched the boy after investigators found a pair of green shorts and a sandal similar to what Adam was wearing at his home in Jacksonville. While he was never charged with the murder and died in prison in 1996, Walsh was told by Toole's niece that her uncle confessed on his deathbed to killing Adam.
Article continues below advertisement
The Boy In The Box: Not only was the identity of the killer unknown in the 'The Boy In The Box' case, but so was the victim. Dubbed America's Unknown Child, the body of a male child aged between three and five was found lying in a cardboard crate in a country lane in north eastern Philadelphia on February 25, 1957. Weighing just 30 pounds and wrapped in a blanket and with his nails neatly cut, he seemed to have been recently bathed before being discarded. The discovery sparked a city-wide search to name the boy, with posters put in shops and even on gas cans across Philadelphia, but his identity was never revealed. Some popular theories suggest that he came from a nearby foster home and had been born to an unwed mother who was too ashamed to raise him.
Another major theory popped up in 2002, when a woman only known as 'M' claimed that her abusive mother purchased the unknown boy, named Jonathan, from his birth parents in the summer of 1954. After suffering more than two years of abuse at the woman's hands, he was finally killed in a fit of rage after he vomited in the bathtub. Parts of M's story corroborated that of a confidential testimony given by a male witness in 1957, which alleged the body was placed in a box previously discarded at the scene, however the woman's history of mental illness cast doubt on her tale and neighbors called her claims that a boy lived at the house "ridiculous."
Article continues below advertisement
The Black Dahlia: The mystery of the Black Dahlia is another tantalizing tale that was made for Hollywood and has since been retold in a neo-noir novel by James Ellroy and a 2006 movie starring Mia Kirshner. Victim Elizabeth Short, who was given her glamorous pseudonym because she loved to wear black, was found mutilated with her body sliced in half at the waist on January 15, 1947 in the Leimert Park district of Los Angeles. Born in Boston, Beth moved to California to reunite with her estranged father who had vanished years earlier but after the pair fell out she was determined to fulfill her dreams of making it in Hollywood.
The 22-year-old aspiring actress was known to have a liking for service men and was seen as rather a scandalous character for the post-war era after reportedly hooking up with a variety of men and women, including a rumored fling with Marilyn Monroe. It is this dark social life combined with the brutality of her murder that has kept her story alive in Hollywood folklore for so long. After last being spotted at the Biltmore hotel, her nude body was found in a vacant lot near Hollywood with her face slashed from the corners of her mouth toward her ears, creating an effect crudely nicknamed the "Glasgow smile." The corpse had been washed and cleaned and she had been "posed" with her hands over her head and elbows bent at right angles. Despite the highly sensationalized nature of the case in the press and a mammoth LAPD investigation including interviews with alleged lovers, no one was ever charged with Short's murder.
Article continues below advertisement
The Zodiac Killer: The puzzle of the Zodiac Killer has been a mind twister since the 1960s and 70s, when a serial killer struck fear into the hearts of Northern California residents and taunted the Bay Area police with cryptic letters including a 408-symbol cryptogram which he claimed contained his identity sent to San Francisco newspapers. There are seven confirmed victims of the Zodiac, but the boasting murderer claims to have killed as many as 37. Many of the victims targeted were couples in popular make-out spots who were gunned down or stabbed by a man whom one survivor described as wearing a black executioner's-type hood with clip-on sunglasses over the eye-holes wearing a bib-like device on his chest that had a white cross-circle symbol on it.
The SFPD has investigated an estimated 2,500 suspects over the years, and while the Zodiac continued to send confusing correspondence with ever confusing diagrams, including a card to one reporter named Paul Avery that read, "Peek-a-boo, you are doomed," the trail went cold after the last letter was sent in January 1974 in which he described The Exorcist as "the best satirical comedy" that he ever saw.
Article continues below advertisement
Dr. Sam Sheppard: Dr. Sam Sheppard is better know as The Fugitive after being immortalized in the TV series and subsequent film starring Harrison Ford. In real life, Sheppard was convicted of killing his pregnant wife, Marilyn, in the early morning hours of July 4, 1954, but he always stood by his story that a bushy-haired man broke into their lakefront home near Cleveland, Ohio and knocked him unconscious. The subsequent trial was described by many as having a "carnival atmosphere" after the grieving doctor was found guilty in the press long before the case reached the jury. He was sentenced to life in prison on December 21, 1954 and served 10 years before numerous appeals finally resulted in the State of Ohio being ordered either to free Sheppard or to grant him a new trial.
The subsequent new trial finally brought a not guilty verdict -- years later, Sheppard revealed to talk show host Johnny Carson that if it had gone the other way he would have shot himself in court. Instead, he became an alcoholic and died of liver failure on April 6, 1970. Handyman Richard Eberling has remained the prime suspect in Marilyn's murder and bragged about it to fellow inmates while serving a life sentenced for the 1984 murder of an elderly, wealthy woman, Ethel May Durkin. He died in an Ohio prison in 1998.
Article continues below advertisement
Jimmy Hoffa: The murder of notorious teamster and labor union leader Jimmy Hoffa is rooted firmly in the world of organized crime, and while no body was ever found he was declared legally dead in July 1982 after being last seen on July 1975, outside the Machus Red Fox, a suburban Detroit restaurant, at age 62. Hoffa, who had been convicted of jury tampering, attempted fraud and bribery in 1964, was sent to a Pennsylvania prison in 1967 during which time he appointed Frank Fitzsimmons as acting Teamsters' president. He got out of prison in 1971 after President Richard Nixon commuted his sentence, but Hoffa was furious over how the president restricted him from union activities after his release.
On the day of his disappearance, Hoffa had told colleagues that he was going to meet mafia bosses Anthony Giacalone and Anthony Provenzano but they both denied arranging the rendezvous. Police found Hoffa's car parked at the restaurant but no trace of him was ever seen again. One popular rumor of his ultimate burial place is that he ended up under the New York Giants football stadium in East Rutherford, New Jersey, but ground-penetrating RadarOnline.com revealed no disturbances beneath the playing field and the original stadium has since been demolished.