America's Most Wanted Tipster Wanted 'Justice' For Slain Publicist Ronni Chasen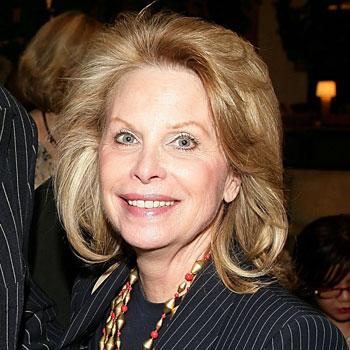 The Beverly Hills Police Department revealed that the weapon Harold Martin Smith used to take his own life is a preliminary ballistic match to the weapon used to murder Ronni Chasen, a discovery that would not have been possible without an America's Most Wanted tipster pointing them in the right direction.
"I did this for one reason and one reason only," the anonymous tipster wrote in an email to AMW and discovered by RadarOnline.com.
Article continues below advertisement
"And that was to get justice for Ronni Chasen, who could never get it for herself."
As RadarOnline.com previously reported, Smith was named as a "person of interest" in the murder of the Hollywood publicist after AMW received a tip on their hotline that he had bragged to neighbors that he'd killed Chasen and was awaiting a $10,000 payment.
When police approached Smith at his Hollywood apartment building, he pulled out a gun and killed himself.
Last Photo Of Slain Hollywood Publicist – At Burlesque Premiere
"My family, close friends and even my doctor said I was making something out of nothing and that I should just stay out of it," the tipster said after relaying his relief that BHPD were able to link Smith to the murder.
"I picked up the phone and called America's Most Wanted," he said, noting that phone problems almost prevented the tip from going through.
Article continues below advertisement
"I'm very proud that this loyal AMW viewer had the guts to call our Hotline to help solve this case," host John Walsh said.
"After 23 years on the air, it reconfirms my belief that an average person can make a difference. It's my hope that the Chasen family will now have some answers."
Chasen was on her way home from the Burlesque premiere in Hollywood in the early morning hours of November 16 when she was shot five times in the chest through the window of her Mercedes while stopped at a red light in Beverly Hills.