Exclusive
EXCLUSIVE: Ronni Chasen Wanted To Redo Will 2 Months Before Her Murder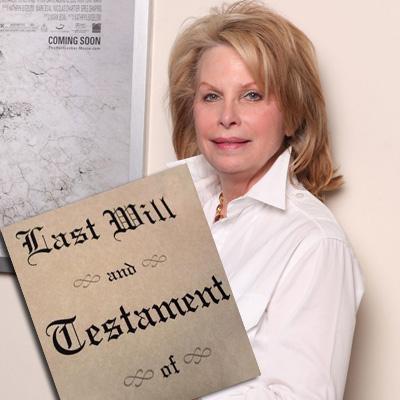 While Beverly Hills police continue searching for who killed veteran Hollywood publicist Ronni Chasen, a friend of the industry fixture revealed to RadarOnline.com that she wanted to redo her will within a couple of months of her death on November 16.
Martha Smilgis, who knew Chasen since 1980, was also the co-executor of Chasen's will drafted in 1994. In an exclusive interview with RadarOnline.com, she revealed that Chasen wanted to redo the document in September. "She talked about redo-ing her will in September. But that doesn't mean she signed a will, that doesn't mean she actually drew it up." According to Smilgis, Chasen planned on "rearranging things" in the document.
Article continues below advertisement
At the time, Smilgis didn't think it was an odd request, noting that Chasen was 64 and was simply updating her assets. "It was just like, you know, 'I'm doing this because I've got to update it,'" she said. "I thought Ronni's the last person that I know who's going to die. She's too health conscious, she doesn't take risks."
However, she admits "the timing is curious but only because of retrospect."
Last Photo Of Slain Hollywood Publicist -- At Burlesque Premiere
Smilgis remains at a loss as to why someone would want to murder Chasen. In terms of money and business, Smilgis said Chasen seemed in good standing on all fronts. "We were really close friends about everything and money too, but more about the stock market and investing so I didn't hear the nuts and bolts of the business, but I do know that she was above board and everything. She had a very good reputation. Everything was good financially," she said.
Article continues below advertisement
Smilgis also ruled out any potential crime of passion. "What is it love or money, isn't that what the motives usually are? I don't think it was love, unless she hid something from me," she chuckled.
Though she speculates the murder "must have involved money" by process of elimination, she attests that there was no "seedy element" to Chasen: "She was with good advisors, this is not shoddy stuff."
Though mortality may have been on her mind, Smilgis also said that Chasen was looking forward to a future filled with fun possibilities away from the flashbulbs of Tinseltown. A future she thought would become reality after the current awards season ended with the Oscars on February 27.
"She did want to slow down a bit after the season. The season was promoting these large movies and the Academy Awards was sort of the finale and we talked a lot about her taking time off," Smilgis said. "I said she should, she had enough money to take some time off. She loved France and she also talked about doing a class at Oxford."
Meanwhile, John Walsh, the host of the Fox's America's Most Wanted, said Thursday that a tip from the TV program led police to the apartment of Harold Smith.
Article continues below advertisement
"I believe they (the police) responded to a tip that we had passed on," John Walsh told the Los Angeles Times. "BHPD (Beverly Hills Police Department) reached out to us."
Without giving specific details about the tip, Walsh said investigators acted quickly on the information, according to the paper. A segment on the Chasen slaying entitled Unknown Ronnie Chasen Killer was run November 20 on the America's Most Wanted.