Lizzie Borden Ax Murder Mystery Could Finally Be Solved With Discovery Of 120-Year-Old Journals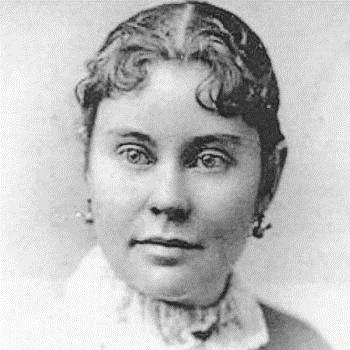 By Debbie Emery - RadarOnline.com Reporter
The legend of Lizzie Borden has terrified generations of children who have heard tales of the librarian who was believed to have hacked her father and stepmother to death with an ax in 1892.
Now 120 years after the sensational murder trial, which ended with the 32-year-old being acquitted, new evidence has emerged that may finally solve the cold case that has fascinated historians for more than a century.
Article continues below advertisement
The bodies of Andrew and Abby Borden were found by Lizzie and the family's maid, Bridget Sullivan, after suffering crushing blows from a hatchet in their Fall River, Massachusetts home on August 4, 1892.
Lizzie soon became the prime suspect in the grisly double murder, with financial and property gain and a falling out with her step-mom being cited as the sinister motive.
Much of the evidence from the original investigation, including the infamous "handless hatchet'' and a bloody pillow sham found at the scene of the crime were kept by the family's attorney, Andrew Jackson Jennings, and now two handwritten journals penned by the lawyer may provide the missing pieces of the puzzle, reported the Boston Globe.
"It's all new material, completely unpublished,'' said Michael Martins, curator of the Fall River Historical Society, which recently acquired the journals. "It's the only file Jennings retained, and it's the first idea we have about how the defense went about building its case.''
Jennings' grandson, Edward Waring, left the journals to the society when he died last year after keeping them hidden during his lifetime out of fear that his grandfather may be misquoted because his handwriting was hard to read.
Article continues below advertisement
Specialists have now transcribed the pile of evidence, which includes notes, interviews with witnesses, newspaper clippings and legal notes, to shed light on Andrew Borden's relationship with his daughters, Lizzie and Emma.
"It's clear from what these people said that Andrew Borden was apparently quite concerned about his daughters' well-being, and he often referred to them as his girls,'' Martins said. "We know now that he was not a gentleman who deprived his daughters of much.''
MORE ON:
Celebrity Justice
The caring father is in sharp contrast to the long-founded image of Borden being a bitter, miserly old man.
The pages of the fragile journals are brittle and delicate so they are being conserved before they are transcribed, after which the society plans to publish them.
"We really want to handle them as little as possible,'' revealed Martins, who explained that it seems unlikely that the journals hold the "smoking gun" to solve the crime but that doesn't lessen their value.
Article continues below advertisement
"It's so rare to have primary source material appear 120 years after the fact,'' he said.
In what would be one of America's most notorious trials ever, following her acquittal on June 20, 1893, Lizzie Borden moved into a new home with Emma, until the sisters fell out 12 years later. Lizzie had her gall bladder removed after which she was in poor health for a year until her death from pneumonia on June 1, 1927.