Casey Anthony Civil Trial Moved To January 2013, Remains In Hiding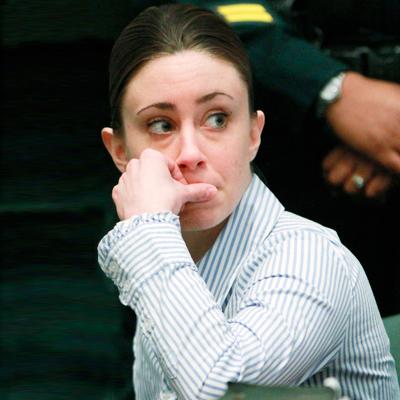 By Debbie Emery - Radar Reporter
Casey Anthony has almost a year to wait until she has to face accuser Zenaida Gonzalez in court after the civil case against her has been moved to January 2, 2013.
The change was made according to an order granting her defense team's motion to continue the trial, reported WFTV.com.
As RadarOnline.com previously reported Gonzalez is suing Anthony for defamation after the notorious Florida mom claimed a woman of the same name kidnapped her daughter, Caylee Anthony.
Article continues below advertisement
Casey has been hiding out at a secret location since she was found not guilty of murdering her two-year-old daughter in July 2011, because of fears that she will be in grave danger if she shows her face in public following threats that have been made to her and her family.
On Monday, a judge in Orange County, Florida ruled that Anthony can be subpoenaed but that she should be allowed to remain in hiding. Her lawyers stated that she still may not show up to her trial, which was originally set for April 10, but Zenaida's attorneys are vowing that she will be present for the new date next year.