Whitey Bulger's Autobiography Holds Secrets Of His 'Life In The Irish Mafia'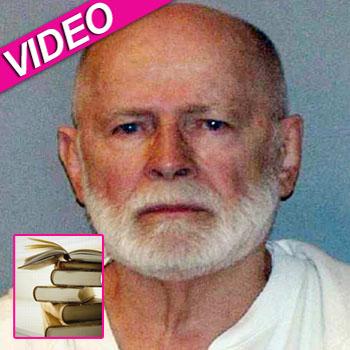 By Debbie Emery - RadarOnline.com Reporter
The life of Boston's most notorious gangster James "Whitey" Bulger has all the makings of a Hollywood blockbuster, and the crime lord may have already written the script himself in the pages of a secret autobiography that he has been writing during his years on the run.
The existence of the tell-all papers was disclosed in a status report filed by federal prosecutors in court on Tuesday, who revealed that a manuscript titled My Life in the Irish Mafia Wars was recovered by investigators on January 5, 1995, at the South Boston home of Bulger's ex-girlfriend, Teresa Stanley, reported the Boston Herald.
Article continues below advertisement
He's charged with murder, conspiracy to commit murder, narcotics distribution, extortion and money laundering, and has pleaded not guilty in connection with 19 killings.
Stanley claims that she was unaware that the autobiography was lying in her closet in her home where he kept his belongings and called his "sometimes address," but she recalled would-be authors mailing Whitey pitches to write his life story.
MORE ON:
Celebrity Justice
Article continues below advertisement
"It was all his things. I didn't snoop," said the 70-year-old former mob girl. "I don't know anything about this (book). I never saw it. I don't know when he did it. I never saw him sitting down writing in a journal.
"He liked to be in control of everything," she added, revealing that if a book about Bulger was going to be published, he would want to write it himself.
Prosecutors also released a "who's who of potential government witnesses," first and foremost Bulger's right-hand soldier Stephen "The Rifleman" Flemmi, hit man John Martorano and gravedigger Kevin Weeks.
Meanwhile, Bulger's current girlfriend decided to plea guilty on Wednesday to three charges, including harboring a fugitive and two counts of identity fraud.
As part of a plea deal, Greig will not face any other charges in connection with the case nor will she have to testify against her longtime lover. She was previously facing 15 years but could now get as little as 32 months.
Bulger's trial is set to begin in November.