FBI Pays $2.1 Million in Rewards For Capture of James 'Whitey' Bulger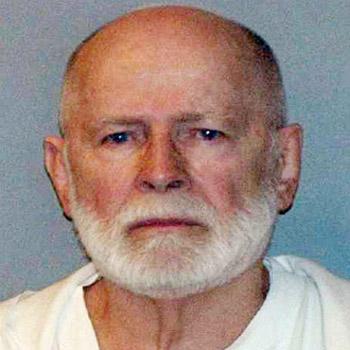 The June capture of the FBI'S most wanted fugitive James "Whitey" Bulger and his girlfriend Catherine Greig earned the tipsters a $2.1 million pay day from the Federal Bureau of Investigations, RadarOnline.com has learned.
In its press announcement, the FBI said it received final authorization from the Department of Justice on Sept. 19 to pay the reward. The government had offered $2 million for information leading to the arrest of Bulger and $100,000 for Greig's arrest.
Article continues below advertisement
"To protect the anonymity and privacy of those responsible for providing information which directly led to the arrests of Mr. Bulger and Ms. Greig, the FBI will not comment further regarding this matter," the bureau said in a press statement Monday.
The 81-year old Bulger had been on the FBI's most wanted list for years for a criminal rampage that spanned several decades and included 19 murders, and paying off a corrupt FBI agent for information he used to evade the law.
In 1995 the corrupt agent told Bulger that he and other members of his gang were about to be indicted for crimes that would likely result in lengthy prison sentences for the mobsters, and Bulger and Catherine disappeared shortly thereafter.
After 16 years of failing to capture Bugler, the FBI decided to focus on his long time love, Catherine, and launched a publicity campaign focused on her. Television spots in 14 cities featured the elusive gangster's mol and the FBI hoped she would be recognized by "a friend, co-worker, neighbor, hair stylist, manicurist, doctor or dentist."
MORE ON:
Celebrity Justice
Article continues below advertisement
A tipster saw a television spot, called the bureau's Los Angeles office about 8 p.m. on June 21 and the info was deemed credible by a multijurisdictional Bulger task force based in Boston. The FBI hadn't had a credible sighting regarding the couple since 2002, which placed Bulger and Greig in London.
If convicted, Bulger faces life in prison in Boston and potential death sentences in Miami and Tulsa.
In the 1980s and '90s, the FBI's Boston office listed Bulger and one of his partners, Stephen "The Rifleman" Flemmi, as "top echelon" informants who provided legitimate information about mafia activity in New England, when in actuality the opposite was true.
Bulger had infiltrated the FBI's Boston office and was paying at least two agents for information that he used to neutralize rivals in the Mafia, murder snitches against his gang and become one of the nation's most notorious criminals.