Mob Boss James 'Whitey' Bulger To Enter Plea For 19 Murders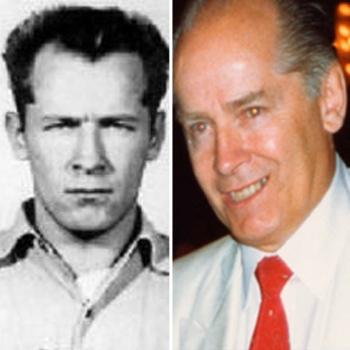 by Radar Staff
Former reputed mob boss James "Whitey" Bulger will return to a federal courtroom in Boston at 2pm ET Wednesday to enter a plea on 19 murder charges.
Bulger -- arrested last month in Southern California after 16 years on the lam -- will be arraigned before U.S. Magistrate Judge Marianne Bowler. It will be his first formal response to criminal charges in nearly two decades.
Bulger, 81, was the leader of Boston's notorious Winter Hill Gang when he fled in January of 1995 after being tipped by a former Boston FBI agent that he was about to be indicted. Bulger was a top-echelon FBI informant.
Article continues below advertisement
He was arrested along with his longtime girlfriend, 60-year-old Catherine Greig, on June 22 at their apartment in Santa Monica, California. Authorities found a stash of weapons in their residence, along with $800,000 in cash – much of it hidden in the apartment's walls. The arrest was based on a tip after federal authorities reactivated a nationwide publicity campaign to find him.
At the time of his arrest, he was number one on the FBI's Most Wanted List.