Fugitive James 'Whitey' Bulger In Flight To Boston To Face Charges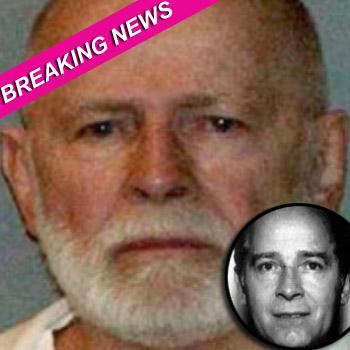 by RadarOnline.com Staff
At this hour, notorious fugitive James "Whitey" Bulger and his companion Catherine Greig are being flown back to Boston to face numerous murder charges there after 16-years on the lam.
Bulger is expected to arrive in Boston between 2pm and 3pm EST.
"They were ordered to Massachusetts and so we're expecting them hopefully later today," U.S. Attorney Carmen Ortiz said. "The logistics of their transportation is in the process. They'll appear in the federal courthouse in Boston and they'll have an initial appearance and they will also have an arraignment on the charges they'll be facing."
Article continues below advertisement
Bulger -- who shot up to number one on the FBI's Most Wanted List after the death of Osama bin Laden -- was arrested Wednesday in Santa Monica, California after eluding authorities since 1994.
Once he lands in Boston, he will face charges in connection with 19 murders in Massachusetts, as well as slayings in Oklahoma and Florida.
Celebs Who Have Done Jail Time
On Thursday, Bulger, 81, -- sporting a thick white beard and wearing blue jeans and a white shirt -- appeared in Federal Court in Los Angeles.
During his brief appearance in court, Bulger confirmed that he was in fact James J. Bulger and said he would not fight a return to Massachusetts, then laughed at other detainees as he left the courtroom. Some people have said Bugler appears to be in the early stages of dementia.
The FBI said Bulger lived in a quiet, three-story Santa Monica apartment near the beach for 15 years, apparently settling there not long after bolting Boston in 1994 after he was tipped by his FBI handler, John Connolly, that he was about to be indicted for 19 murders.
Article continues below advertisement
Inside the Santa Monica apartment -- which Bulger and Greig rented under the aliases Charles and Carole Gasko -- agents found 60 weapons, some hidden in hollowed-out history books, knives and ammunition, and more than $800,000 in cash, some of it stashed in the walls.
Agents ended up arresting Bulger after luring him outside his apartment by telling him that it appeared his storage locker had been broken into.
The U.S. Attorney's office in Boston said Bulger could be returned to Massachusetts as early as Friday, possibly having a court appearance in the city Friday afternoon. Along with facing the murder charges, he was also wanted in connection with conspiracy, narcotics distribution, extortion and money laundering charges.
Following his arrest, Bulger's brother William, the once-powerful president of the Massachusetts Senate and a force in state politics for years, finally broke his silence about his brother saying: "I wish to express my sympathy to all the families hurt by the calamitous circumstances of this case. As the judicial process takes its course, I shall make no further comment at this time. Along with everyone else involved, I look forward to a resolution of this matter."
Article continues below advertisement
Meanwhile, Massachusetts U.S. Rep. Stephen Lynch said he hoped Bulger's arrest would bring closure to the families of victims in his South Boston district. He also indicated that a federal investigation would be in order.
The Name Game - Celebs Who've Changed Their Names
"There may also be an opportunity to gain additional information regarding the FBI's involvement in these crimes. It remains the responsibility of the Justice Department to see that a full investigation is completed," Lynch said.