Fugitive Who Inspired 'The Departed' Arrested After 16 Years On The Lam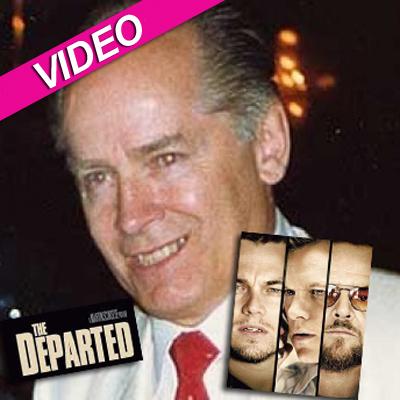 by RadarOnline.com Staff
He was number two on the FBI's Most Wanted List – right behind Osama bin Laden. (When bin Laden died, he became number 1).
After spending 16 years on the run, Boston-based mafia kingpin James "Whitey" Bulger will face a federal judge in a Los Angeles courtroom Thursday to face charges of murder, conspiracy to commit murder, narcotics distribution, extortion and money laundering, among others.
Article continues below advertisement
Bulger, who inspired aspects of Jack Nicholson's character in the Oscar-winning 2006 film The Departed, has appeared on the FBI's Ten Most Wanted list -- with a $2 million reward for key info -- in connection with 19 murders he's tied to.
The FBI said Bulger, who was allegedly the head of Boston's Winter Hill Gang, played a "role in numerous murders committed from the early 1970s through the mid-1980s in connection with his leadership of an organized crime group that allegedly controlled extortion, drug deals, and other illegal activities."
The FBI took the 81-year-old and his girlfriend into custody at a Santa Monica apartment building called The Princess Eugenia with no incident Wednesday night. The bureau received a tip on his whereabouts after rolling out a publicity campaign to find him, the FBI's Steven Martinez told the AP.
Watch the video on RadarOnline.com
Bulger's girlfriend Catherine Greig, 60, faces charges of harboring a fugitive in her court hearing Thursday.
An FBI informant himself for two decades, Bulger disappeared in January 1995 after he was told an indictment was headed his way.
Stay with RadarOnline.com for more on this story as it develops.