Exclusive
Whitey Bulger Returned To Alcatraz - Posed For Photos While On The Lam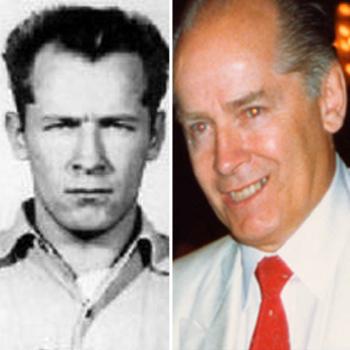 by RadarOnline.com Staff
Talk about returning to the scene of the crime!
Brazen mob boss James 'Whitey' Bulger returned to Alcatraz, where he was previously incarcerated for four years, as a tourist during his 16 years on the run, and even posed for photos in prison stripes, RadarOnline.com can reveal.
The gangland baron - who inspired the movie The Departed - visited the famous prison during a trip to San Francisco with mob moll Teresa Stanley.
Article continues below advertisement
According to the New York Post Whitey refused to go undercover at his old stomping ground - known as The Rock - and took a souvenir snap of himself at his former lock-up where he served time for armed robbery and hijacking.
Wearing matching cartoon style black and white striped outfits and standing behind bars, Bulger and Stanley mugged for the cameras.
The 81-year-old - who was caught by authorities on June 22, 2011 - was believed to have been in the California city in 1995 after fleeing Boston under the threat of an indictment for murder and racketeering.