From Soccer Mom To Manhattan Madam! The Shocking Story Of Anna Gristina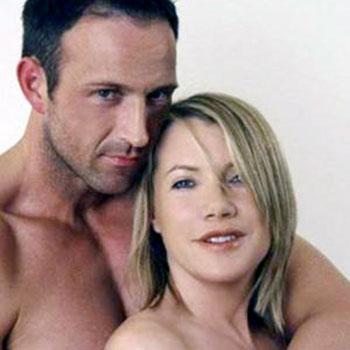 By Leah Ornstein - RadarOnline.com Style & Beauty Editor and Debbie Emery - RadarOnline.com Reporter
She is not your typical soccer mom!
In one of the most shocking sex-for-sale scandals of the decade, a mother-of-four was arrested last month amidst allegations that she has been running a multi-million dollar brothel, and RadarOnline.com has the intimate details.
Anna Gristina, 44, appeared in Manhattan Supreme Court on Tuesday where evidence of her alleged prostitution operation was presented to the judge, who ordered that she be held at Rikers on $2 million bond as prosecutors consider her to be an extreme flight risk, reported the New York Post, which featured the scandal on the cover of their paper on Wednesday.
Article continues below advertisement
Dressed in a matronly fitted jacket and glasses, the middle-aged mother who lives a suburban life in Monroe County, looked nothing like your 'average' madam as she sat in the courtroom listening to the prosecutors describe her alleged double life.
The stay-at-home mom allegedly catered to high-class clients from her Upper East Side location, and had saved away $1 million in the bank after more than 15 years in the booming business.
Police are currently looking for a 'hooker-booker' employee, matchmaker Jaynie Baker, 30, who allegedly dealt with clients' appointments but has gone on the run since Gristina's arrest.
According to the Post, a source said Gristina employed "Penthouse and Playboy models'' to service clients who "were all millionaires except two billionaires — hedge-funders, CEOs and real-estate moguls."
The investment bank Morgan Stanley searched records of visitors at its New York offices to try to track down which of its bankers met with Gristina before her bust last month to allegedly discuss setting up an online prostitution service.
Article continues below advertisement
Along with the rich and successful New York businessmen being serviced, a NYPD sergeant is under suspicion of being on Gristina's client list. Richard Wall, was ordered to appear on Wednesday before the Internal Affairs Bureau with his memo book logging his work for the past five years after being seen making repeated trips in and out of the East 78th Street building that allegedly housed Gristina's brothel.
Residents of the small, upstate New York community that Gristina lived in with her second husband, realtor Kelvin Gorr, their 9-year-old son and her three other children from a former marriage, were shocked to hear about her reported double life.
"You would never know she had another business… she was honestly just a mom," a source told the newspaper about Gristina, who is described as a caring parent who, "ferried her kids to band practice, attended parent-teacher conferences and cared for the family's rescued dogs and pot-bellied pigs."
Article continues below advertisement
Sources told the New York Post that the petite, green-eyed woman began her career as a Madam after she and her sister fled their troubled home in Scotland and has since been referred to as "Anna of Scotland" in the sex industry. They also claim that she had 50 to 60 beautiful girls working for her at any given moment and that it was a cash-only business with rates running from $1,000-$2,000 an hour.
Gristina's husband said the children are shattered by their mother's arrest.
The couple initially didn't tell their 9-year-old about his mom being behind bars, the boy thought she had died and wrote a heartfelt letter to her in heaven that brought his mom to tears in her jail cell. He has since been told she is alive, "He's feeling better now,'' Gorr said.
Gorr and Gristina were married 10 years ago in Las Vegas and he refused to address the criminal charges but was quick to support his wife's moral values.
Article continues below advertisement
"There has never been any violence, any drugs or any underage girls. Never,'' said Gorr. One of his brothers is a detective in Sullivan County, and his other brother a cop in Liberty, NY.
Along with barring prostitutes who drank or were on drugs from her classy brothel, Gristina also reportedly abhorred the idea of underage prostitution — making it even more shocking that she would now be accused by authorities of at least once using a minor as a hooker, reported the Post.