Call Me? Jodi Arias Bombarded Travis Alexander's Cell Phone After She Allegedly Butchered Him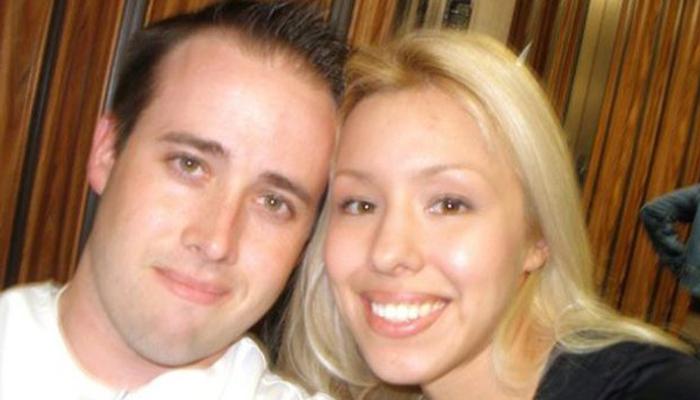 Death row murder suspect Jodi Arias' story changed twice in the light of the brutal murder of Travis Alexander, and part of her alleged makeshift alibi was to bombard his cell phone with calls, the jury heard on Tuesday.
Phone records presented by the prosecution to the Maricopa County courtroom revealed that the brunette bombshell not only phone-stalked Alexander in the days leading up to his murder (calling up to 10 times), but most bizarrely, she rang him four more times after the time of his death at around 5:30 p.m. on June 4, 2008.
Article continues below advertisement
As RadarOnline.com previously reported, Jodi, now 32, is accused of shooting the 30-year-old motivational speaker in the face, stabbing him 27 times and slitting his throat from ear to ear in his Mesa, Arizona home in June 2008.
At one point, Arias dialed into his voice mail system for 16 minutes, which indicated she was accessing his voice mail messages, according to testimony by Verizon Wireless records expert Jody Citizen.
However, defense attorney Kirk Nurmi pointed out that it was not one-way street, and records reveal that Travis rang his former girlfriend at least twice in the two days before his death in calls that lasted up to 40 minutes in the middle of the night.
Much of Tuesday afternoon's court drama involved the confrontational 2008 interview between Jodi and Police Det. Esteban Flores, as he interrogated her regarding the claim that she was not at Travis' house on the day of his grisly murder, which was proven to be a lie by graphic photos of the pair enjoying an afternoon of frisky foreplay.
Article continues below advertisement
When she finally admitted to arriving at the house at around 3 am, Arias then claimed that intruders broke in wearing ski masks and attacked them. "They were white Americans as near as I could tell," she told the skeptical investigator.
"You need to make this believable, because this is not believable to me," Flores told her.
"They didn't discuss much, they just argued about whether or not to kill me because I'm a witness, of Travis, but I didn't really witness it, I didn't see much," Jodi said, of the fantasy intruders alleging that she didn't call the police because she was afraid they would hurt her family. "I didn't kill Travis," she said. "I did not take his life."