Prosecution Rests In Jodi Arias Death Row Murder Trial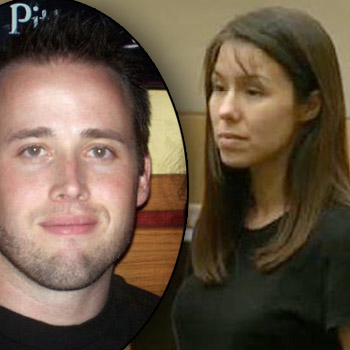 After eight days of explosive testimony to decide the fate of death row murder suspect Jodi Arias, who is charged with the brutal murder of her ex-boyfriend Travis Alexander, the prosecution rested its case on Thursday following a brief morning of testimony.
Dressed in a green blouse with her now signature prison-issue glasses, Arias sat in the Maricopa County courtroom as her friend, Leslie Udy, took the stand and revealed that "Jodi was acting like Jodi" when she saw her on the day after she allegedly butchered Travis.
Article continues below advertisement
As RadarOnline.com previously reported, Jodi, now 32, is accused of shooting the 30-year-old motivational speaker in the face, stabbing him 27 times and slitting his throat from ear to ear in his Mesa, Arizona home on June 4, 2008
Udy, a colleague from Pre Paid Legal, went on to support Ryan Burns' previous statement that Jodi had suspicious wounds on her hands, which she claims she cut on broken glass while bartending at Margaritaville, a restaurant that police in her hometown claim does not even exist.
The femme fatale went on to tell her pal that she and Alexander had broken up but would "always be friends." When she later heard of the allegations against Arias, Udy said she found it hard to imagine she could do such a terrible thing. The "person I knew was soft spoken, gentle," she revealed.
After showing the witness the now infamous and shocking nude photos that Jodi and Travis took of each other during their final afternoon of fun frolic, along with the final accidental photo of his body, prosecuting attorney Juan Martinez announced that they were resting their case.
Article continues below advertisement
The most surprising aspect of the proceedings was when Judge Sherry Stephens announced a break of more than a week, and the defense will now present their case beginning on January 29. The defense also asked for release of the charges on Thursday and are making a case to the judge.
Now the question remaining on everybody's minds on both sides of the case is, "Will Jodi testify?"
Stay with RadarOnline.com for updates on the trial when it continues.