Exclusive
Jodi Arias' Alleged Victim Travis Alexander Never Got 'Mad Or Upset,' Says Friend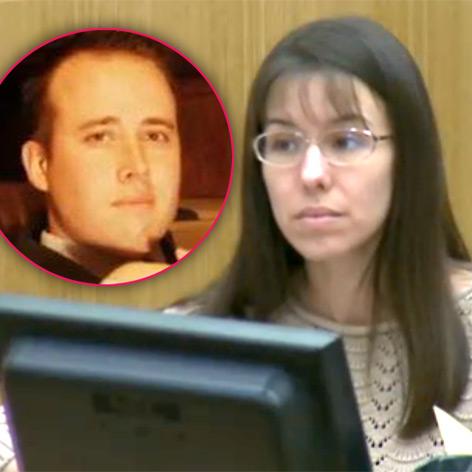 The defense is attempting to portray murder victim Travis Alexander as a sexual deviant who abused his former girlfriend, Jodi Arias, and led her to butcher him in his own bathroom, but as RadarOnline.com can exclusively reveal, the devout Mormon's friends remember a very different man and have shared their favorite memories and photos of him.
"He was a very good friend of mine," platonic pal Tamara Mauro exclusively told RadarOnline.com as she recalled Travis, who she met in 2004 through mutual friends at both work and the church.
Article continues below advertisement
Now a married mother, at the time Mauro was in college studying music struggling to stretch her thin finances, so Alexander helped her out by offering her work. "He would pay me to do random odd jobs around his house, I took care of his dog, Napoleon, I ran errands for him, picked up his dry cleaning - stuff he could have totally have done on his own, but making it so that I could afford to live and survive," she explained.
As RadarOnline.com previously reported, Jodi Arias, now 32, shot the 30-year-old motivational speaker in the face, stabbed him 27 times and slit his throat from ear to ear in his Mesa, Arizona home in June2008, and is currently on trial in the Maricopa County court, where she could become the fourth woman to face the state's death penalty.
Tragically, Tamara even helped Travis paint the master bedroom that would ultimately be part of the crime scene as forensic experts examined extensive blood splatter and residue all over theen-suite bathroom and shower where his body was found.
Article continues below advertisement
This week, the jury in the Maricopa County courtroom saw photos depicting Travis and Jodi's naughty last afternoon together in an effort toestablish a timeline of events leading up to the 106 seconds of the gruesome attack.
However, rather than the highly-debated images from his digital camera, what stands out most clearly in Tamara's recollections of her friend was the loving way he looked after his dog.
"I think it is completely absurd that they are portraying him as a 'sexual predator,' anyone who knew Travis knew he liked joke around but there is no way that he couldever hurt anyone," she told Radar.
"One thing that really stood out to me is how much he loved his dog, who had a serious problem with pooping in the house, it was the nastiest thing ever!" she revealed light-heartedly.
"I've always heard that how you treat your dog is how you treat your wife and kids, if you come home and kick the dog, then chances are you're going to lose your patience at some point and there's a connection there.
Article continues below advertisement
"But no matter what this dog did, not matter how many things he chewed through or pooped on, Travis worshipped Napoleon. I never saw him get mad or upset, or any of the things that people are trying to say about him," she revealed.
In the emotional photos shared by Tamara with Radar, Travis' fun-loving and friendly side can clearly be seen as he goofs around with a buddy flexing their muscles, enjoys a laid-back dinner with a group of church pals, and smartens up at a conference to showcase his inspirational speaking skills.
Stay with RadarOnline.com for updates and the daily live-streaming as the Jodi Arias trial continues.