Exclusive
Liza Minnelli Abandons Sister Lorna Luft During Serious Cancer Battle — 'Their Feud Is Back On'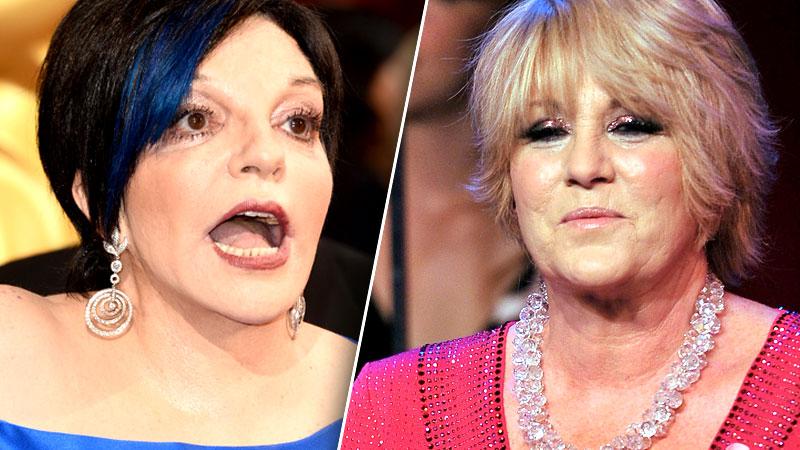 Judy Garland's daughter Lorna Luft's battle with breast cancer has reignited a bitter feud with her half-sister Liza Minnelli, sources tell RadarOnline.com.
"They are the most dysfunctional family in Hollywood," said an insider of the siblings, who have been battling off and on since 1994, when Luft took a tough-love stance over Minnelli's substance abuse issues.
But the bad blood between the two worsened after Minnelli was MIA when Lorna recently underwent major cancer surgery, according to sources.
Article continues below advertisement
"Lorna is fit to be tied that Liza's gone missing just when she needs her the most," said one family confidant.
Luft, 62, was first diagnosed with stage 2 breast cancer in 2012. She underwent a lumpectomy and six rounds of chemotherapy. At the time, Minnelli performed at a cancer fundraiser with Luft, despite a fall that broke her wrist a day earlier.
Sadly, as RadarOnline.com reported, Luft's cancer returned. She got the news while touring the United Kingdom in "Judy — The Songbook of Judy Garland" — a musical tribute to her legendary mother.
A source revealed at the time that Luft rushed home after being "advised by her medical team that she required further treatment and extensive surgery."
Luft took to Facebook on Aug. 5 to let fans and loved ones know she was doing okay.
"I want to share with you that I have undergone mastectomy surgery and I am recovering well surrounded by family, friends and an outstanding team of doctors and nurses," she wrote.
But Minelli, 69, wasn't among those supporting her recovery, according to the source.
"Lorna basically went from her tour right to the hospital for major surgery, and never heard a peep from Liza," the insider revealed. "Now it looks like their feud is back on, if it was ever really over."
"That's the way it goes with Liza and Lorna," said the source. "One day they're all lovey-dovey, and the next it's World War III!"