25 Nastiest Moments Of LeAnn Rimes And Brandi Glanville's Feud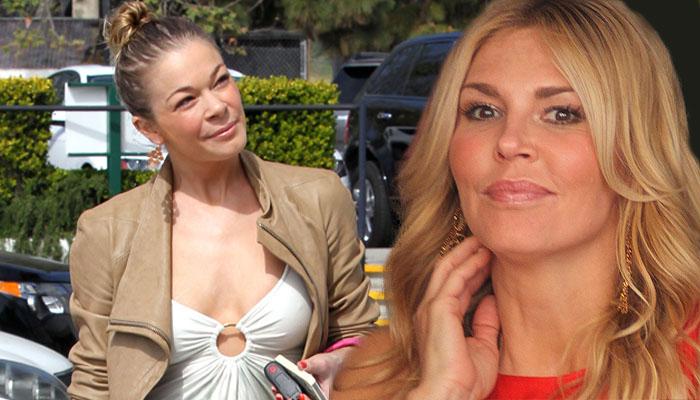 25 Nastiest Moments Of LeAnn Rimes And Brandi Glanville's Feud
Article continues below advertisement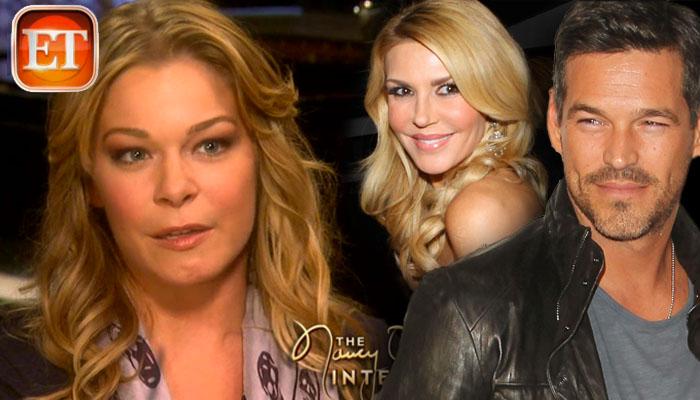 How It All Began: Rumors had swirled for months that LeAnn and Eddie‹who both were married at the time-- had had an affair while starring together in the Lifetime movie Northern Lights. Brandi finally told US Weekly bitterly in July 2009, confirming she was leaving husband Eddie, Eddie and LeAnn deserve each other. The split was followed by a zillion angry tweets!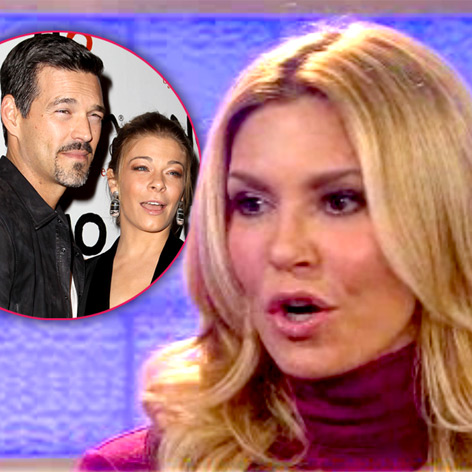 Not Good Harmony!: Way back in Feb. 2011, Brandi blasted LeAnn on Twitter for wanting to sing in her sons class at school. I think it is highly inappropriate, Brandi scolded the country star. Boundaries!! sic Rimes later tweeted that she didn't want to be part of anyone else's drama.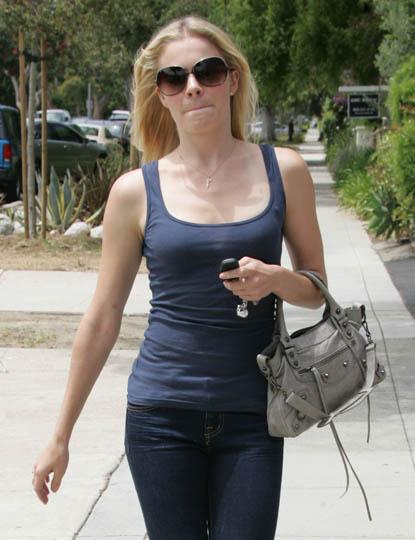 Incompetent Stepmom?: Brandi recently told US Weekly that she was disturbed when LeAnn got flustered while taking care of Mason and Jake, Brandi's sons with Eddie. LeAnn said in an interview recently that she had the kids by herself for two nights and was overwhelmed, Brandi sighed. That shouldn't happen.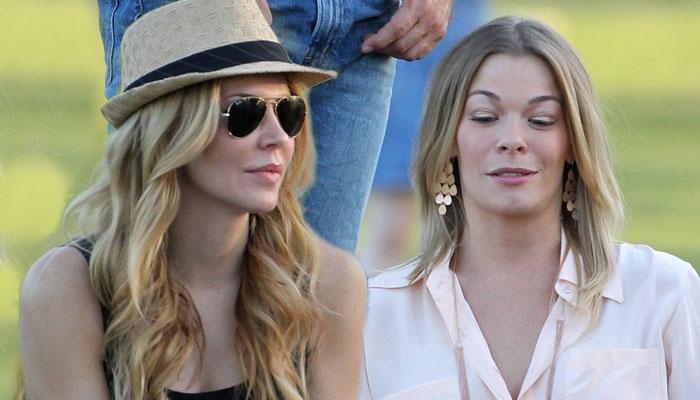 I Thought I Was Going To Kill Her: Brandi told Australias NW HQ Magazine in March 2012 that she once felt like killing LeAnn after the singer surfaced at one of her sons soccer practices. My blood was boiling and I thought I was going to kill her, Brandi said when she saw that LeAnn was holding one of Brandi and Eddies sons on her lap. She admitted to a moment of total irrational fury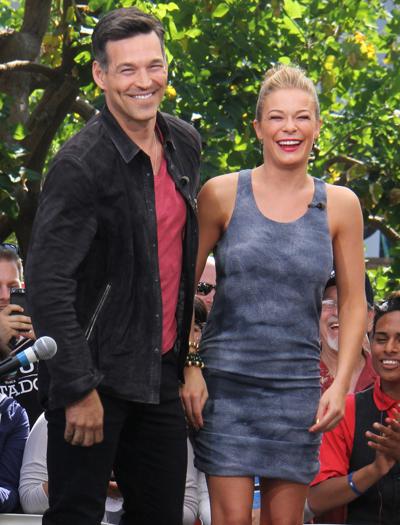 Eddie Disses His Ex: The ladies feud became so nasty in December that the actor released an email to RadarOnline.com in which he defended LeAnn. The s*** hit the fan after Brandi once again attacked LeAnn, repeating the allegations she made in a shocking US Weekly interview that Rimes was addicted to Adderall, drank like a fish and had severe mental issues. Eddie warned Brandi in the email (obtained by RadarOnline.com) that wine and narcissism were consuming her. By contrast, he called his new wife LeAnn a loving and positive influence on the lives of his sons.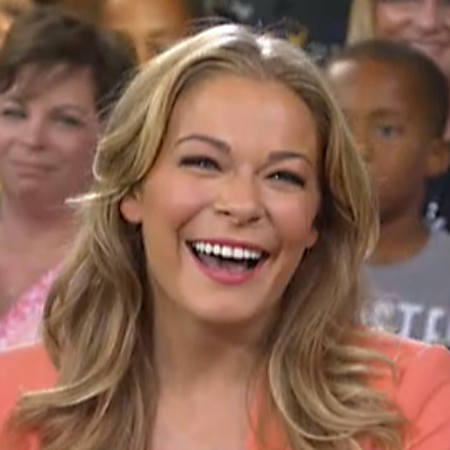 The Frosting On The Cake: Brandi revealed in her book the moment she knew Eddie was cheating‹when she saw that LeAnn had accidentally smeared some cake frosting on her shirt and asked him, not knowing Brandi was standing nearby, if he wanted to lick it off her. He laughed with hungry eyes at the suggestion, wrote Brandi, who then claimed she stormed off. But LeAnn told Wendy Williams of the story, That's a complete lie.
142296832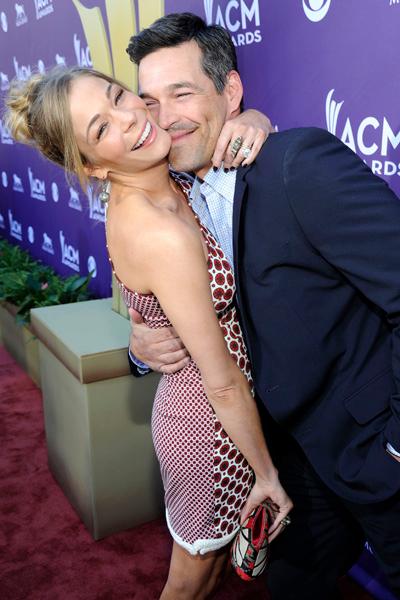 Nah, Nah, Nah! Brandi told Glamour magazine for the March issue that LeAnn constantly taunts her over stealing her former husband and kids. I've never found LeAnn to be remorseful. I found her to be like,Nah-nah-nah, nah-nah, I got your family.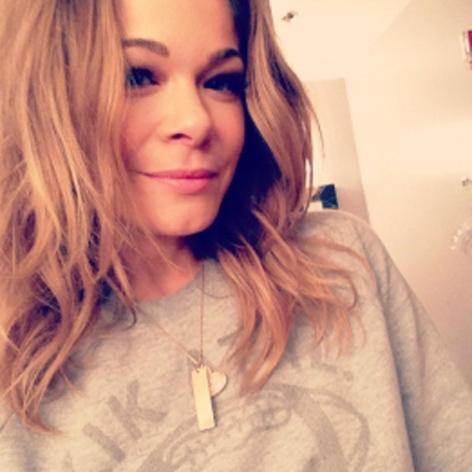 Stepmom vs. Biological Mom: Earlier this year, during an online chat with OK! Magazine, Brandi complained that LeAnn doesn't have any boundaries when it comes to her children. Not long after that, LeAnn said on Twitter, Supporting other step moms is not putting down bio moms. Some people seriously need to grow up.
166889354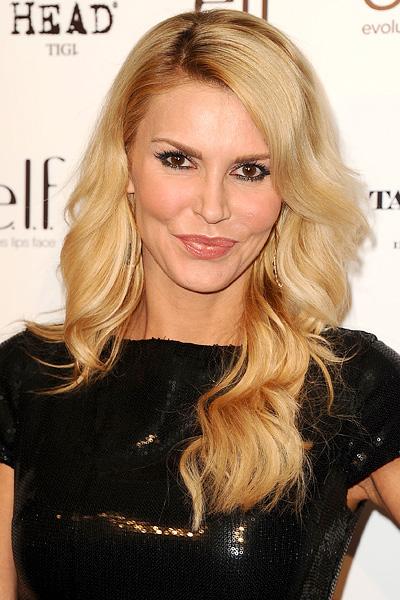 Brandi Brands LeAnn Unstable: In February, while promoting her tell-all book Drinking & Tweeting and other Brandi Blunders, Brandi made a shocking claim to Life & Style, saying, LeAnn needs to get help. She may be unstable, and I am concerned. I want to protect (my children). I want to make sure she's as healthy as she can be. LeAnns rep struck back in a statement: This is a ploy to sell more books. If anyone needs help, it's Brandi.
wenn20243298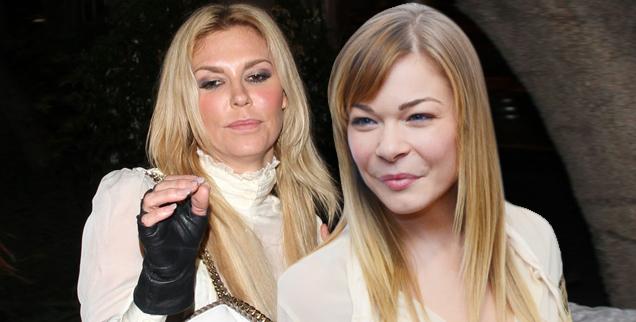 LeAnn Calls Brandi A Liar?: Brandi said there was absolutely no truth to a story in US Weekly accusing her of cheating with two men during her relationship with Eddie‹both right before and then during their marriage. LeAnn then took to Twitter, writing, not so cryptically, To deflect the truth is just plain admission.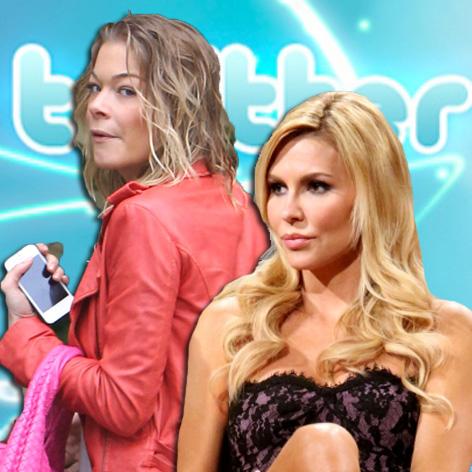 Lets Hear It For The Boys: In December, LeAnn wrote on her Twitter page, Flying out with my boys in a few hrs. Brandi soon reminded her on Twitter, They R MY boys, Eddies Boys and ur step-sons. Rimes complained to ET she viewed the Twitter feud as a very one-sided war.
leannbrandieddie_squ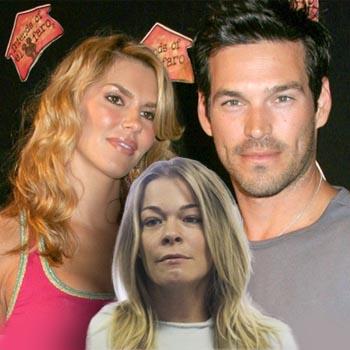 Dueling Birthday Parties: Mom and stepmom boasted about what each did to celebrate Mason Cibrians 10th birthday. Brandi tweeted of the birthday cake during their wildlife themed bash, Mason said this was the BEST cake ever! Hours later, looking like she was trying to one-up, LeAnn tweeted, Just had a great time at Masons 10th birthday party. LOTS of pizza and sugar!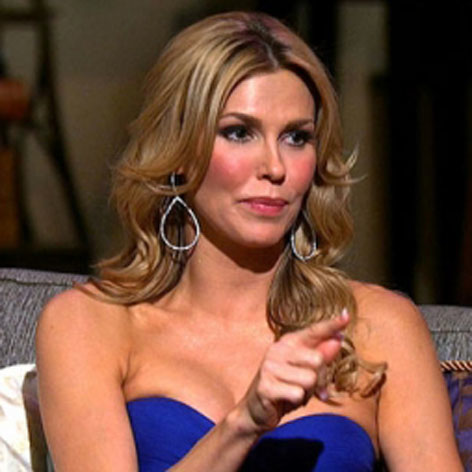 Brandi Gets In Digs Over LeAnns New Digs: Right after New Years, Brandi slammed the new home she said LeAnn and Eddie were moving into. I want to throw up in my mouth and swallow it‹having to keep hearing about it, she tweeted on Jan. 2 about the couples new digs.
Article continues below advertisement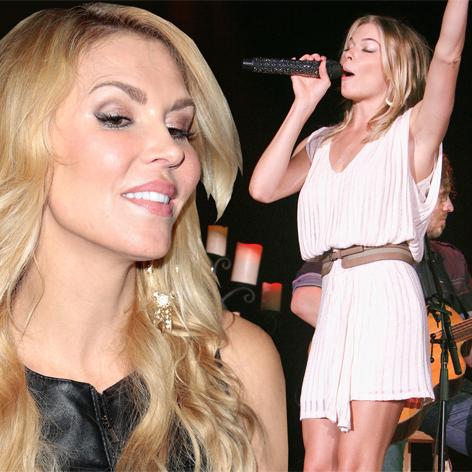 I Write The Songs That Make The Whole World Wince? Brandi recently ripped LeAnns new album, Spitfire, telling In Touch magazine, These are the worst songs Ive ever heard. She hit the country singer where it really hurts, saying LeAnn needs to work on her songwriting! Im surprised its so bad. Shes not going to win any fans by writing a song about breaking up a family. No one wants to hear you cry over getting everything you wanted. But LeAnn told GMA, I have a right to share my happiness and my failures like everybody else.
Article continues below advertisement
pp_leannrimesbrandi_squ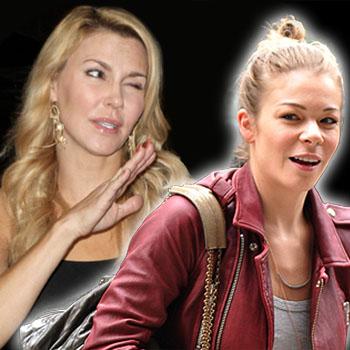 Brandi Supports LeAnns Legal Adversary: Brandi confirmed she's donated $500 to the defense fund for Kim Smiley, the teacher being sued by LeAnn for invasion of privacy. Brandi claimed she made the gift because she was stalked, harassed and bullied by the country stars team for years. In the past, Brandi has said she thinks LeAnn should drop the lawsuit against Smiley. If I sued every person that ever harassed me on twitter I'd be a GAZZILIONAIRE! she tweeted last year.
Article continues below advertisement
pp_leannrimesworstalbumdrop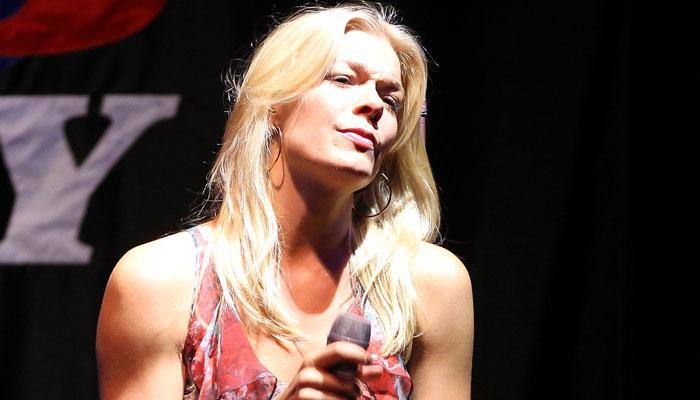 Concert Confessions: During a Dec. 5 concert performance in California, a barefoot LeAnn mumbled bizarrely to fans, Anybody ever been pissed off at some point and you just couldn't get it out? And if you did, you actually might dig yourself a deeper hole, so you just let the other person dig themselves a hole? Everyone knew who the country singer was talking about!
Article continues below advertisement
pp_leannrimestheview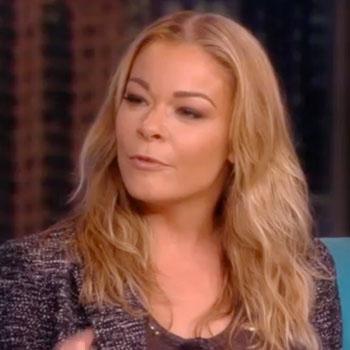 Don't Speak! LeAnn recently told Chelsea Handler she and Brandi don't speak. When everything you do or don't do becomes a tabloid story how can you actually co-parent? How do you speak to someone? She tweets a lot to herself.
Article continues below advertisement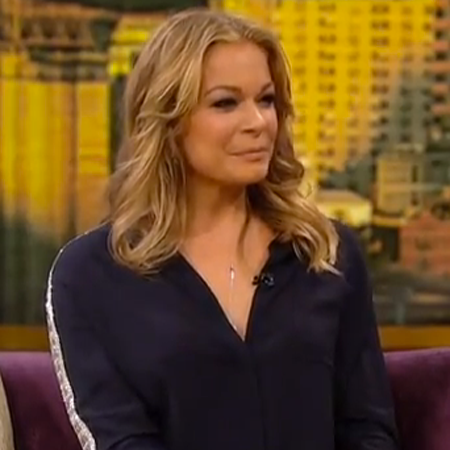 Get A Career, Girl! LeAnn blasted Brandi on The Wendy Williams Show on June 11, saying The Real Housewives of Beverly Hills star was trash talking for a reason. I talk truth, the country singer insisted. I feel like sometimes its used for, on the other side, maybe a little bit for a career.I dont think it will stop. Ouch!
Article continues below advertisement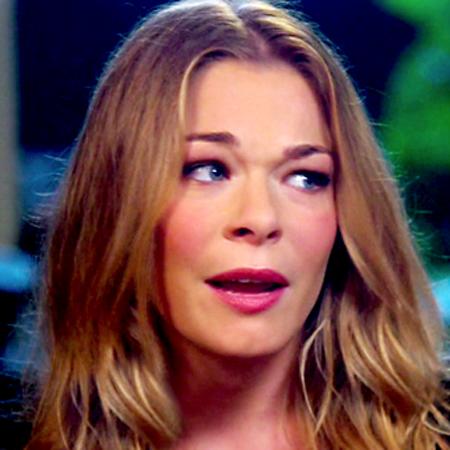 Insane Sugar Mamma: On a wild Jan. 21 appearance on Watch What Happens Live, Brandi called LeAnn insane and said the successful country star was Eddies Sugar Mama because he hasn't had any regular acting gigs lately. Brandi also implied LeAnn had been crying wolf with her series of emotional interviews talking about her stint in rehab for anxiety. She even claimed LeAnn watched her obsessively on The Real Housewives of Beverly Hills. Wow the texts from my friend, LeAnn tweeted while the show was airing on the West Coast. KISSES and KMA, as in, Kiss My A**.
Article continues below advertisement
pp_leanrimestwitterend_wenn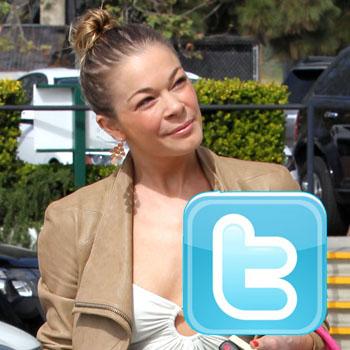 Frantic Mom: Brandi took to Twitter at the end of May to tell the world she was frantic about not being able to reach her boys, revealing she was only allowed to call the children for half an hour each night when they were with Eddie and LeAnn. Then LeAnn tweeted, Funny, she just got off the phone w/them. Sorry, we were doing baths, homework & dinner. All good! Meanwhile, Brandi fumed, I tweeted ED not his wife she should mind her business.
Article continues below advertisement
160952675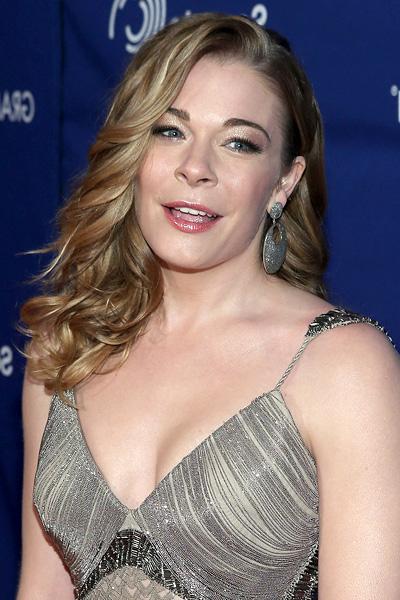 Eating Disorder Charge: During a bombshell US Weekly interview in December, Brandi alleged LeAnn suffered from a severe eating disorder and was endangering Brandi's kids. She said Mason became extremely ill after accidentally ingesting one of LeAnn's laxatives he mistook for a piece of candy.
Article continues below advertisement
158303790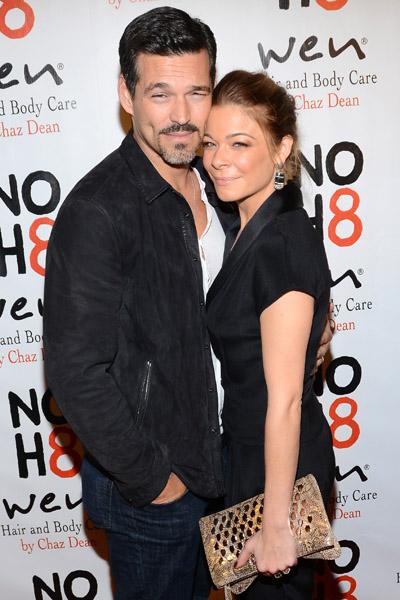 LeAnns A Tramp! On January 31, Brandi appeared on The Tonight Show with Jay Leno and called LeAnn a tramp. She made the crack during a segment called Battle of the Celebrity All-Stars, in which Leno asked Brandi who is the little tramp? The correct answer was Charlie Chaplin, but Brandi smiled and buzzed LeAnn Rimes! for the audiences amusement!
Article continues below advertisement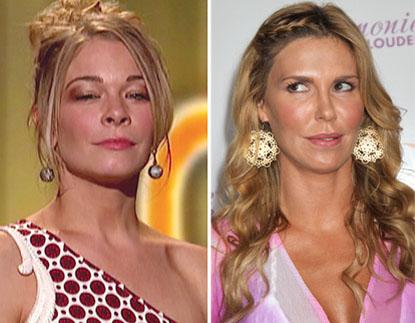 TV Smackdown! While on her book tour, Brandi stood next to a cardboard cut-out of LeAnn on the set of omg! INSIDER. She accidentally smacked the LeAnn likeness in the face, knocked it over, and exclaimed Oops!
Article continues below advertisement
pp_leannrimesbrandi_ffn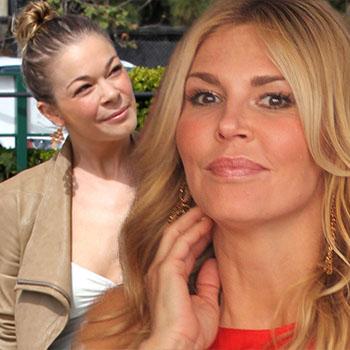 LeAnn Can Go F*** Herself! During a Jan. 28 book signing at hotel Palihouse in West Hollywood, Brandi told fans that LeAnn can go f‹k herself! She added, Well she has to, because who would want to?
Article continues below advertisement
wenn20209024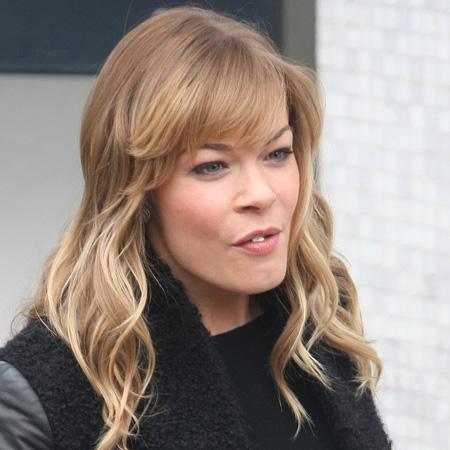 Screw You! On Jan. 22, LeAnn told Jimmy Kimmel that despite her best attempts to distance herself from her husband Eddies ex, There comes a times when you're just like, Screw you!"