Senior Surgery! Stars Over 60 Who Have Gone Under The Knife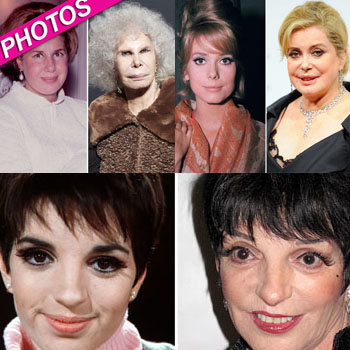 They may look great for their age, but not without a little help from their trusted plastic surgeon!
From big screen bombshells and sexy singers to the most celebrated royals, these lovely ladies over sixty have seemingly gone to all lengths to preserve their beauty – by going under the knife. RadarOnline.com has photos of 10 stars over 60, speculated to have undergone plastic surgery procedures.
Article continues below advertisement
Goldie Hawn, Bette Midler, Cher and Liza Minnelli have more in common than their age! The quartet of 66-year-olds, who have all been famous for several decades, are also known for their changing and seemingly plastic faces!
The Duchess of Alba has a thing for younger men, so it isn't shocking that she has relied on plastic surgery to keep her looking youthful! The 86-year-old, who married a man 24 years her junior in 2011, has transformed her looks to the max!