Happy Birthday! Eccentric Duchess Of Alba Turns 86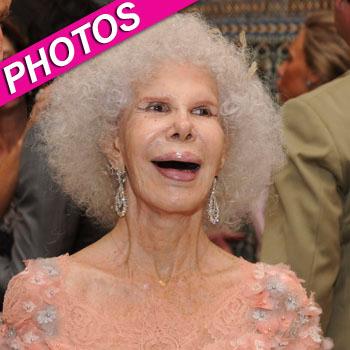 Article continues below advertisement
With a fortune estimated between $800 million to $4.7 billion, Maria del Rosario Cayetana Alfonsa Victoria Eugenia Francisca Fitz-James Stuart y de Silva is a huge celebrity in her homeland, and even rubbed shoulders with Tom Cruise at the Spanish premiere of Mission Impossible: Ghost Protocol in Madrid last year.
Having once been criticized by Spain's citizens for being too old school aristocracy and the biggest landowner in the nation (she even sparked riots when voted the Most Illustrious Daughter of Andalusia), the Duchess is now beloved by her homeland.
As RadarOnline.com previously reported, just like many Hollywood stars, the elderly woman faced a sex scandal earlier this year when a 30-year-old photograph of the duchess as she sunbathed topless in Ibiza was splashed on the cover of the racy Spanish magazine Interviu.
No word on how the Duchess spent her special day, but we are sure it was done in style, and no doubt while dressed in patterned tights, a brightly colored dress and with a cheeky twinkle in her eye!