Bobbi Kristina Brown Dead At 22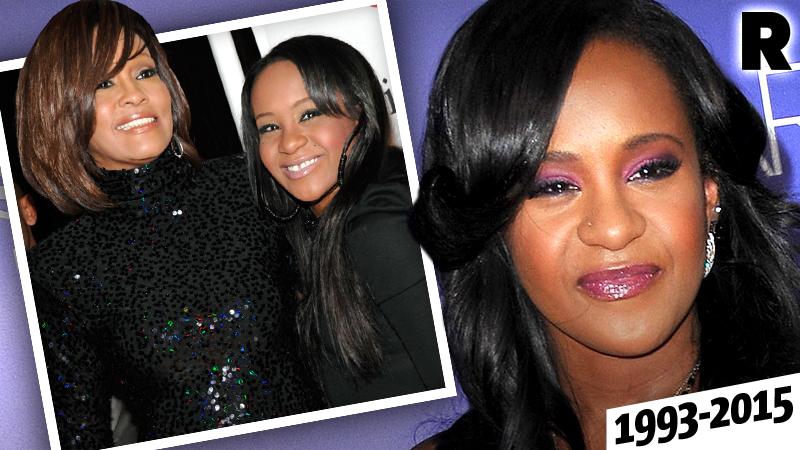 Bobbi Kristina Brown died this afternoon at an Atlanta-area hospice facility after a long and heartbreaking vigil.
"Bobbi Kristina Brown passed away July, 26 2015, surrounded by her family," the Houston family said in a statement.
"She is finally at peace in the arms of God. We want to again thank everyone for their tremendous amount of love and support during these last few months."
As RadarOnline.com previously reported, the 22-year-old was deemed brain-dead and surviving on a ventilator after being found unconscious in a bathtub Jan. 31, at her suburban Atlanta home. After stays at two hospitals, she was moved to the Peachtree Christian Hospice in Duluth, Ga., and taken off of life-support drugs.
Article continues below advertisement
The death goes down as one of the most heartbreaking in the annals of Hollywood history, as Bobbi Kristina -- the daughter of 80s music megastars Whitney Houston and Bobby Brown -- was found in sadly similar circumstances to her late mother's death scene, nearly three years to the day.
Born famous, Bobbi Kristina's celebrity grew considerably after Houston's Feb. 11, 2012 death, with many concerned about her immediate well-being after numerous reports had surfaced connecting the then-teen to drug use when she was as young as 17.
Bobbi Kristina was hospitalized twice in 12 hours shortly after her mother's death due to mixing alcohol with sedatives, foreshadowing the sad end she'd face just three years later.
Despite a number of high-profile interviews and a reality show dubbed The Houstons: On Our Own, Bobbi Kristina's career in entertainment never quite took off.
She did maintain a prominent presence on social media, and in the tabloids due to her fast living and her controversial marriage to her mother's adopted son, Nick Gordon. That marriage was never legally finalized.
Article continues below advertisement
Now, Gordon faces a bombshell $40 million lawsuit from Bobbi Kristina's estate, over claims he abused her and stole more than $11,000 from her over the time they were together. Gordon contends that the money, originally Houston's, was intended for his use as well, and that they shared a joint account. He has hired Casey Anthony's former defense attorney, Jose Baez, to help him prepare his case.
Houston famously died prior to the 2012 Grammy Awards, found like her daughter would be less than three years later. Officials deemed the death an accidental drowning, noting that longterm cocaine use and heart disease were contributing factors in the troubled six-time Grammy winner's passing.
Stay with RadarOnline.com for more details on this story as they break.