Exclusive
Whitney Houston's Troubled Timeline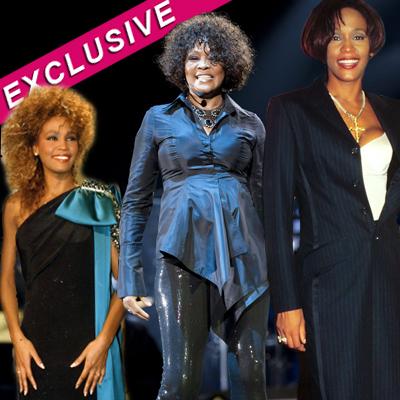 Article continues below advertisement
Aug. 9, 1963: Born in Newark, New Jersey to Cissy Houston and John Russell Houston Jr.
1977: Offered her first recording contract, but at only 14-years-old, her mother puts her foot down and says Whitney needs to finish school first.
1980: Whitney becomes one of the first women of color to grace the cover of Seventeen magazine.
1983: Head of Arista Records Clive Davis ­- who would become her long-time friend and supporter -- offers Whitney a worldwide recording contract.
Feb. 14, 1985: Whitney's self-titled debut album is released her third single How Will I Know quickly became number one.
1986: Despite being out for more than a year, Whitney's album is No. 1 on Billboard's year-end charts and also lands her a Grammy Award.
June 1987: Her second studio album Whitney is released, which includes the major hit and Grammy Award-winning single "I Wanna Dance With Somebody."
Article continues below advertisement
1989: Whitney meets R&B singer Bobby Brown at the Soul Train Music Awards.
Jan. 27, 1991: Whitney performs The Star-Spangled Banner at the Super Bowl and her rendition is so popular it becomes a Top 20 hit.
July 18, 1992: Whitney and Bobby tie the knot, kicking off one of Hollywood's most notorious marriages.
PHOTO: Crime Lab Van At The Beverly Hilton Hotel
1992: Capitalizing on her massive music fame, Whitney turns actress, starring in The Bodyguard alongside Kevin Costner. The film grosses over $120 million.
1993: Whitney embarks on a worldwide tour.
March 4, 1993: Whitney gives birth to daughter Bobbi Kristina Houston Brown.
January 2000: The cracks start to appear. Whitney is busted at Hawaii's Kona International Airport trying to sneak a bag of pot past airport screeners. She is charged with misdemeanor marijuana possession but it is later dropped.
2000: Whitney's behavior becomes erratic. The diva failed to turn up and perform when her friend and founder Clive Davis was inducted into the Rock & Roll Hall of Fame. She was then fired from the Academy Awards by musical director and long-time friend Burt Bacharach. Later that year, Whitney's long-time executive assistant and friend, Robyn Crawford, resigned.
Article continues below advertisement
2000: Whitney overdoses twice in hotel rooms, but both health scares are hidden by using a private doctor. In one incident at an Los Angeles hotel, Whitney was found unresponsive after reportedly using too much cocaine. Whitney was just moments from death when a doctor was able to revive her. Earlier the same year, Whitney reacted to the drugs her and husband Bobby were doing while in Denver. The singer went into shock and started convulsing. Security guards had to ice Whitney down before she was taken to a medical center and treated under a false name.
2001: Despite her problems, Whitney signs the biggest record deal in music history with Arista/BMG. She renewed her contract for $100 million to deliver six new albums, on which she would also earn royalties. However, her physical appearance had started to raise more eyebrows with the singer becoming extremely thin.
2002: Following a report that Whitney had overdosed, she spoke to ABC News' Diane Sawyer to prove she was alive — but did admit to using drugs, claiming she had "partied." While she admitted to using alcohol, marijuana, cocaine and prescription drugs, she denied the rumor she was using crack. "Crack is cheap. I make too much for me to ever smoke crack," she said. "Let's get that straight, okay, I don't do crack. I don't do that. Crack is whack."
Article continues below advertisement
December 2003: Whitney's perpetually troubled husband Bobby is busted for domestic violence against Whitney, and later says the whole thing was a misunderstanding.
March 2004: Houston enters herself into a rehab facility to deal with her substance abuse problem, but flees the center after just five days.
2005: Whitney enters rehab again.
March 2006: Whitney's family stages an intervention, complete with security guards, and forces the singer to go to rehab. Her then-sister-in-law Tina Brown reveals the extent of the singer's crack addiction saying the star often went to dangerous crack dens to binge and participated in crazed sex romps.
October 2006: Whitney files for divorce from Bobby after 14 years of marriage and when it's finalized six months later, she is granted full legal and physical custody of the their daughter, Bobbi Kristina.
2009: Whitney as part of yet another come back, and does a sit-down with Oprah Winfrey in which she reveals that Bobby "was my drug."
2010: Whitney embarks on another comeback tour called Nothing But Love, but instead of being a comeback, it becomes another example of her fading star with Whitney canceling numerous shows due to "illness." At one concert in Denmark, a reviewer said Whitney "looked and sounded like a person who didn't have long to live." At this time Whitney was reportedly blowing up to $300,000 a year in drugs.
Article continues below advertisement
May 2011: Whitney returns to rehab voluntarily checking herself into an outpatient program.
2011: Things again look like they are improving with the signer landing a role on the movie Sparkle, co-starring Jordin Sparks. However in October, Whitney is almost kicked off a flight after getting in a fight with a female flight crew member. Those close to the star blame exhaustion.
February 2, 2012: Whitney collapses after leaving a Beverly Hills doctor's office, and while someone wanted to call 911 for the star, she managed to come to on her own.