Exclusive
Whitney Houston's Daughter Bobbi Kristina Hospitalized TWICE In 12 Hours, Booze & Sedative Cocktail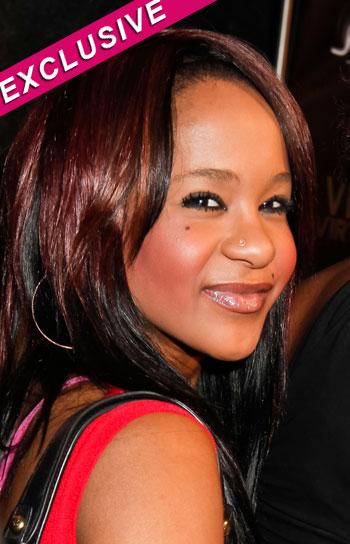 UPDATE: Whitney's Daughter Bobbi Kristina Has Been Released From Cedars-Sinai Medical Center.
Whitney Houston's 18-year-old daughter, Bobbi Kristina, was hospitalized just after midnight — this was BEFORE she was rushed to Cedars-Sinai Medical Center for a SECOND time Sunday afternoon, a family source has confirmed to Star magazine and RadarOnline.com.
"She tried to ease the pain of losing her mother by having a few alcoholic drinks," the insider said.
Article continues below advertisement
"She was distraught, on the verge of a complete breakdown. Not knowing what to do, members of her mother's entourage tried to calm her down with a sedative. The two were an unfortunate mix and she ended up passing out."
PHOTO: Crime Lab Van At The Beverly Hilton Hotel
As we first reported via Twitter in the early hours of Sunday morning, the Beverly Hills Fire Department requested a rescue and engine to the same floor of the Beverly Hilton where Houston, 48, was found dead to treat another "person who is ill," a law enforcement source confirmed.
The call was made just after midnight.
RadarOnline.com reporter Amber Goodhand confirmed at the time, the patient was transported to a local hospital.
The cause of why Bobbi Kristina was transported to Cedars on Sunday afternoon -- for a second time -- is not yet known.
Bobbi Kristina was reportedly in the lobby of the hotel around the time when Houston's body was pronounced dead after being discovered in room 434 at 3:55 p.m.