Exclusive
Whitney Houston's Movie Is Going To Be Released Early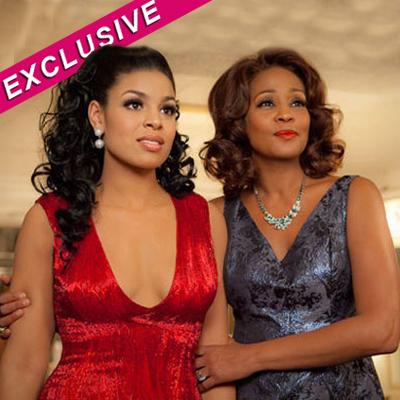 Article continues below advertisement
"Dates are being discussed, and it's still early, but the reasoning is that Whitney's fans will want to see her in this movie, in which she gives a remarkable performance," a studio insider tells RadarOnline.com. "This absolutely isn't being done to make money. The IMDB website for the Sparkle movie has received record traffic in the hours since Whitney died.
"The movie is in post-production right now, and it could be released as soon as Memorial Day. The studio bosses want the public to remember Whitney as a brilliant performer and stunning actress. The execs are going to be sensitive to her death and will communicate with her family at an appropriate time."
Whitney plays the mother of Jordin Spark's character, who is trying to break into show business as a singer of part of a trio. The movie is a remake the 1976 version, which is loosely based on the story of The Supremes.
As RadarOnline.com previously reported, law enforcement confiscated a "plethora" of sedatives from Whitney's hotel room.
Bobby Brown's ex-wife had "a plethora of sedatives including Lorazepam, Valium, Xanax, and a sleeping medication that was found in her hotel room," a law enforcement source says.
Article continues below advertisement
The prescription drugs were officially taken into custody by the Beverly Hills Police Department, who is handling the investigation.
"Investigators from BHPD will be there when the autopsy is done. This is routinely done in cases when someone relatively young dies and there are no signs of foul play," the insider tells RadarOnline.com.
PHOTO: Crime Lab Van At The Beverly Hilton Hotel
Meanwhile, Bobbi Kristina, Houston's daughter with Bobbi Brown, was taken to the hospital twice in twelve hours following her mother's tragic death.
"She tried to ease the pain of losing her mother by having a few alcoholic drinks," the insider said. "She was distraught, on the verge of a complete breakdown. Not knowing what to do members of her mother's entourage tried to calm her down with a sedative. The two were an unfortunate mix and she ended up passing out."
Tell us in the comments section below if you agree with the decision to release Whitney's movie earlier than previously scheduled.