Exclusive
Cry For Help? Houston Family Has 'Concerns' For Bobbi Kristina Brown Amid Bong Photo Leak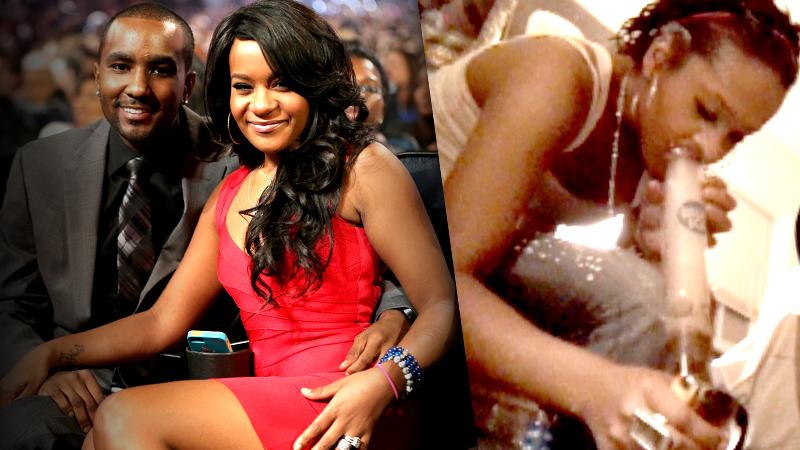 Just days after Whitney Houston and Bobby Brown's daughter Bobbi Kristina posted a photo of what looks like her smoking marijuana from a water pipe, her famous family is speaking out to RadarOnline.com about their "concerns" for the troubled daughter of the tragic star.
Though Bobbi Kristina seemed to have been doing well in recent months, enjoying married life with Nick Gordon and reuniting with her estranged dad, she stunned fans with the pipe photo, and the cryptic caption that accompanied it.
Article continues below advertisement
"This picture may be inappropriate but I want to make a connection with you all," she said. "Don't worry this picture isn't recent just hear me out. Do you know what I feel? I feel strange. I can't feel any pain anymore. I don't take any drugs as of recently."
"People kinda expect more from me," her rant continued. "But I can't. I have lost my sense. It just happened. Then here we go again I'm in the same pain. I'm hurt. I'm trying to. I really do. But I know that I'm hurt and in pain but I can feel it but I don't know what it is."
"What do I really do?" she pleaded. "God, Help me ignore and rebuke what these demons are saying, in Jesus Name. Amen."
Soon after the photo became public, her uncle, Gary Houston, told Radar the family had "concerns."
"When you love someone everything concerns you, so the fact of the matter is we have to get to the bottom of it," he told Radar. "I have to find out for myself. I'm in the process of investigating it now."
Article continues below advertisement
Despite the disturbing post, he insisted, "She's doing very well."
The Instagram account belonging to the newlywed has been deleted, with the 21-year-old taking to Twitter to claim she didn't post anything and even insinuating she was hacked.
"I've never posted any photo of me doing anything! This is someone trying to tarnish and make a horrible name for MYSELf. People are insane," she Tweeted.
Bobbi Kristina, like her famous parents, has battled drug issues in her young history. In March 2011, she was caught on camera snorting cocaine, just one year before her mother tragically died of "drowning and effects of atherosclerotic heart disease and cocaine use."
Her 45-year-old father also was admittedly addicted to heroin, crack and cocaine and went to rehab in 2012 after he was arrested for DUI.