Exclusive
Lindsay Lohan Still Using Drugs: Insider Claims Actress Takes 'Molly' Because Her Psych Meds Hide A Positive Test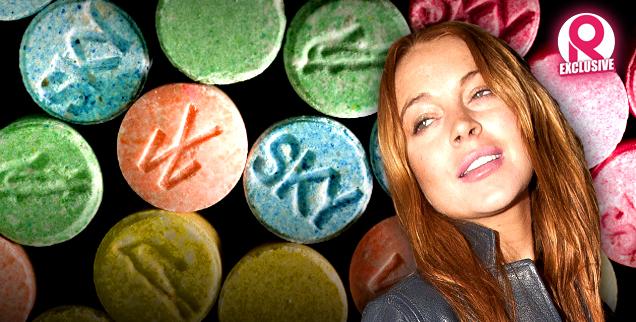 If Lindsay Lohan is serious about saving her career, the troubled starlet needs to lay off the illicit drug use a source close to the Mean Girls star tells RadarOnline.com, exclusively revealing that Lohan is still using the drugs Ecstasy and Molly.
Despite Lohan's recent — and sixth — stint in rehab, the actress still can't kick some of her worst addictions, the pal claims.
"Lindsay is of course still partying. She never won't use drugs and drink," a close pal told RadarOnline.com.
Article continues below advertisement
Take A Look, Lindsay! 12 Stars Who Sobered Up In Hollywood
"Right now she is doing a lot of Ecstasy and Molly because with the psych meds she is on, if she is tested it will only show up as amphetamine, which is prescribed to her so it's 'safe.'"
Lohan reportedly takes meds such as Dilaudid, Ambien, Adderall, Zoloft, Trazodone and Nexium to treat psychiatric problems.
And given Lohan's history with drugs and lying, it's not out of the realm that she's still using. In fact, a second source close to Lohan, 27, tells RadarOnline.com they witnessed the actress "rolling" while at the Coachella music festival in Southern California in April.
"I saw Lindsay rolling on Molly when we were at Coachella," the source said.
"She doesn't really hide it and anyone close to her knows she's still using."
The first source echoed, telling RadarOnline.com, "She will never get off Adderall and whatever her illegal drug of choice is at the moment.
"With her friends she just sort of laughs about sobriety. Everyone kind of just thinks she's a joke now."
RadarOnline.com reached out to Lohan's rep for comment, but got no response at the time of publication.
Do you think Lindsay has fallen off the wagon? Or was she ever on it? Sound off in the comments below…