Exclusive
Bobby Brown Out Of Rehab: Friends And Family Concerned He Isn't Taking Sobriety Seriously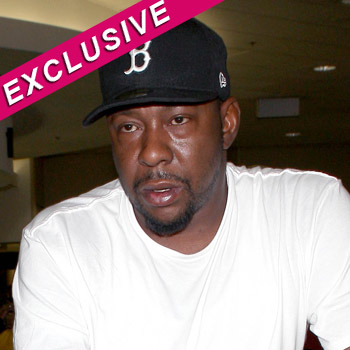 Article continues below advertisement
Now, family and friends are concerned that the My Prerogative star isn't taking his sobriety seriously, which could lead to him falling off the wagon once more.
"Bobby is no longer in rehab, he decided he's had enough treatment for his problems," a source close to the family revealed.
"When he first checked in, he promised his family and friends, including his New Edition band mates, that this time he was going to stay in rehab for the full treatment. That's normally a 90-day program.
"However, after fulfilling his duties for his DUI plea deal, Bobby has decided that he doesn't need treatment anymore.
"Bobby's family and friends are terrified, despite his pleas that he's sober, that he will fall off the wagon once again.
"They're not sure if he was ever serious about conquering his demons and have voiced their concerns. It's difficult to believe someone going into rehab for alcohol addiction for such a short time is genuine about giving up drinking," the source revealed.
Article continues below advertisement
Brown was arrested for drunk-driving just weeks after ex-wife Whitney Houston was found dead in a Beverly Hills hotel bathroom.
He was fined $390 and ordered to attend a 90-day alcohol education program after pleading no contest to driving under the influence in April.
His attorney Christopher Brown said: "Mr. Brown takes his agreement very seriously and admitted himself three weeks after concluding his honeymoon in Mexico during a break from the New Edition tour.