Exclusive
Bobby Brown Hit The Bottle When Whitney Houston Died And His Daughter Ignored Him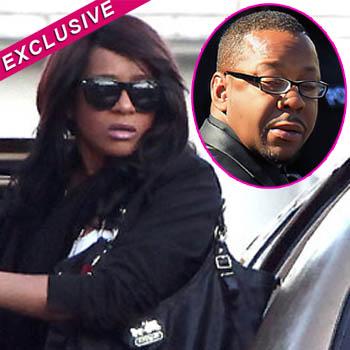 Article continues below advertisement
"This year has been tough on Bobby, first with Whitney's death, then his fallout with his Bobbi Kristina.
"He was overcome with emotion, soon became depressed and began seeking solace in alcohol.
"Of course, he's had his problems in the past, and as his recent DUI arrest proved he hit rock bottom again.
"It was family members and his New Edition bandmates, who he has been on tour with that urged him to get help.
"Credit to Bobby for listening to all those concerned. He knew that he had a substance abuse problem again and it had to be treated.
"He has to follow the 12-steps and this time patching up his relationship with Bobbi is his priority.
"When he reaches out to her, he hopes that she will respond and perhaps visit him while he's in rehab," the insider revealed.
As RadarOnline.com exclusively reported, the troubled R&B artist, who was arrested for DUI on March 26, 2012, after being pulled over for allegedly using a cell phone while driving, is undergoing treatment for addiction issues once again.
Article continues below advertisement
Brown's wife, Alicia Etheredge confirmed to RadarOnline that her husband of two months is undergoing rehab and when asked how he is responding to treatment, she revealed: "He's doing great."
Brown started his career as the frontman of New Edition but is better known for his signature hit My Prerogative.
In recent years, he was best noted as the ex-husband of the late singer Whitney Houston. The pair even appeared together on reality TV hit Being Bobby Brown.