Bobbi Kristina Reportedly Brain Dead & On A Ventilator, Father Bobby Brown Asks For Support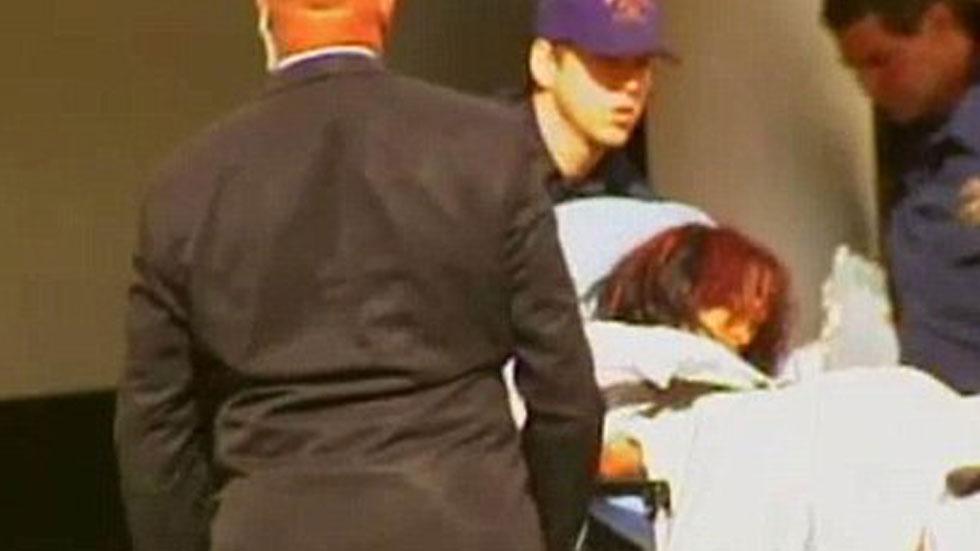 Bobbi Kristina Brown is reportedly brain dead and on a ventilator after being found unresponsive in her bathtub on Saturday.
The situation seems bleak for Brown, photographed above in a previous medical crisis. A nurse at North Fulton Hospital in Atlanta told MediaTakeOut.com the 21-year-old is brain dead. "She lost oxygen to her brain for too long - she's not going to be able to recover." Another report claims Brown has "significantly diminished" brain function.
Article continues below advertisement
On Sunday, Bobbi Kristina's father, Bobby Brown released a statement saying, "Please allow for my family to deal with this matter and give my daughter the love and support she needs at this time. Bobby is reportedly at Bobbi Kristina's bedside along with family friend Tyler Perry.
Bobbi Kristina has been troubled since the death of her mother, Whitney Houston, in 2012. As the third anniversary of her death approaches, many were concerned about Bobbi Kristina.
A source tells MediaTakeOut that Bobbi Kristina and her husband Nick Gordon were "staying apart" at the time of the incident. "He got a call from Bobbi Kris and he felt that she was try to hurt herself. So he and a friend rushed home, and they found her."
Police were called to Bobbi Kristina's house last week for a fight but when they arrived, no one was home, according to NBC.
Watch: Family friends of Bobbi Kristina Brown gather outside the hospital where Bobbi fights for her life