REPORT: Bobbi Kristina Got High After Whitney Houston's Funeral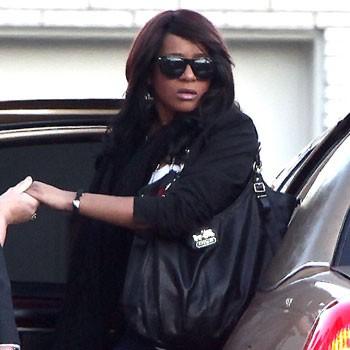 Her mother's highly emotional funeral was just too much for Bobbi Kristina Brown. Following the event, she "disappeared" for a time and was found "using drugs," two sources have told The Daily Beast.
Her family didn't find her until Sunday morning, just before they were to leave for Whitney's burial, the sources added.
"Everyone was freaking out and calling Bobbi Kristina's cell," one source, a longtime family friend told The Daily Beast, the website for Newsweek magazine. "It was so much commotion and activity after the funeral that Bobbi Kristina just slipped away. Ms. Cissy was beside herself."
Article continues below advertisement
Cissy and others won't admit out loud that Bobbi Kristina "has a drug problem," said the friend. "But they know it and have been trying to keep her straight even before Whitney passed. But losing your mother and the life you're accustomed to all in one day is enough to send anybody off the deep end."
A spokesperson tried to downplay the situation, and said the teen isn't on drugs.
"There was some confusion about Bobbi Kristina's whereabouts last night for a short time, but she's OK," a Houston family spokesperson said. "She needed some time alone. She is going through a very hard time as you can expect."