Exclusive
Whitney Houston Failed Medical Exam Two Weeks Before Death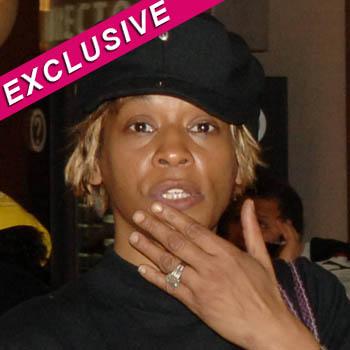 By Dylan Howard - Senior Executive Editor, Star magazine
Whitney Houston failed a routine medical check two weeks before she was found dead in a hotel bathtub, RadarOnline.com has exclusively learned.
The legendary pop singer had sought a facelift to be performed by a Beverly Hills, Calif., plastic surgeon.
But Dr. Marc Mani, a board certified plastic surgeon, refused to perform the procedure on Houston after she didn't pass the medical clearance exam that tests a patient's heart, lung and liver, according to a source.
Article continues below advertisement
"She was concerned about her appearance and wanted a facelift," the source said.
Dr. Mani refused to confirm to RadarOnline.com whether Houston, 48, who was found dead in the bathtub of her suite at the Beverly Hilton on Feb. 11, had attended his clinic, citing federal medical privacy laws.
Speculation has grown over Houston's cause of death, which has not been determined pending the outcome of toxicology tests that could take up to six weeks.
However, as RadarOnline.com was first to report, preliminary results have revealed sedatives were found in Houston's system.
The tests showed the I Will Always Love You hitmaker had ingested sedatives, particularly benzodiazepines, before she was found in the fourth-floor suite of the hotel.
Detectives were said to have found prescription pill bottles of Xanax, lorazepam, and valium - which are all benzodiazepines - as well as Ibuprofen, Midol and Amoxicillin.
Article continues below advertisement
As RadarOnline.com also reported, Houston visited a doctor three times in a period of eight days before her death: on Feb. 2, Feb. 7 and Feb. 10.
Despite refusing to specifically comment on Houston, Dr. Mani spoke out about his profession, which has come under fire since it emerged doctors had prescribed pills to Houston.
Dr. Mani said he would not "overindulge" celebrities by allowing elective surgeries to go ahead if they did not pass medical clearance.
PHOTO: Crime Lab Van At The Beverly Hilton Hotel
"As a plastic surgeon who treats a lot of celebrities you have to be very strict about medical clearance," Dr. Mani told RadarOnline.com.
"Medical clearance includes a very thorough battery of tests including heart tests, lung tests, liver tests and other laboratory tests.
"These situations make you aware of the need for a wake up call to many physicians who are over-prescribing medications to celebrities to keep them on board. That shouldn't be the standard."
Article continues below advertisement
Dr. Mani said physicians should be held to a higher standard.
He added, "In the years past, I have cancelled surgeries based on medical clearance both for celebrities and other patients. I feel very strongly about celebrities' being overindulged by physicians, I treat a lot of them and care for them."
Meanwhile, the Los Angeles County coroner's office has issued subpoenas for medical and pharmacy records from Houston's doctors and medical providers.