Whitney Houston Visited Doctors THREE Times In Eight Days Before She Died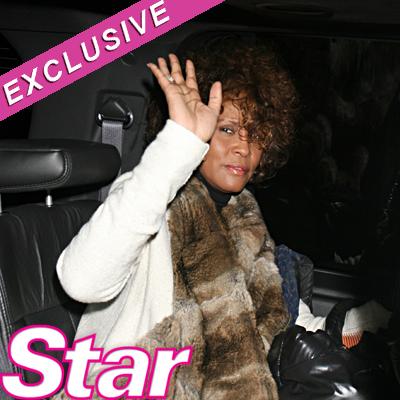 Whitney Houston visited a doctor not once but THREE TIMES in the days before she died drugged up in a Beverly Hills hotel room bathtub, Star magazine is exclusively reporting via RadarOnline.com.
Just as it was revealed the Los Angeles County coroner's office had issued subpoenas for medical and pharmacy records from Houston's doctors and medical providers, Star learned the troubled songbird saw a Beverly Hills doctor three times over the space of eight days: on Feb. 2, Feb. 7 and Feb. 10.
Article continues below advertisement
It's not known if it was the same physician nor what drugs were prescribed at each of the appointments, if anything.
As RadarOnline.com was first to report, Houston's last visit to a Beverly Hills, Calif., medical building was on Feb. 10 -- about 48 hours before her death.
According to X Factor winner Melanie Amaro, she saw Houston on that occasion and she was visiting the throat doctor.
Los Angeles County assistant chief coroner Ed Winter said Wednesday that Houston's medical records could shed additional light on why she died, at age 48 -- and whether she had any serious medical conditions.