Officials Subpoena Whitney Houston's Medical Records & Prescriptions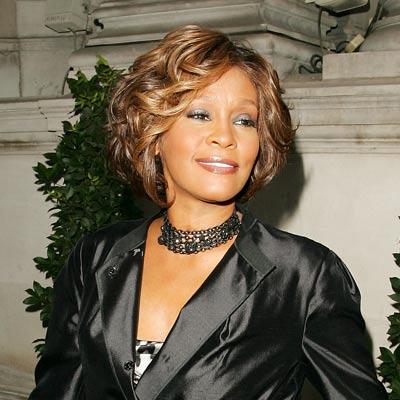 By Adam S. Levy - RadarOnline.com Staff Writer
In the wake of Whitney Houston's death at 48, authorities in Los Angeles are seeking the doctors who prescribed, and pharmacies who dispensed, the medication found in the hotel suite she died in, as coroner officials Wednesday sent subpoenas calling for Houston's medical records and prescriptions.
In addition, we've learned that the pharmacy that dispensed to Houston had previously been linked to two celebs who died in drug-related deaths in the past five years: Anna Nicole Smith and Michael Jackson.
Article continues below advertisement
"I know there are reports that she maybe was drowned or did she overdose, but we won't make a final determination until all the tests are in," said Los Angeles Assistant Chief Coroner Ed Winter, noting it might be several weeks before officials determine what killed the Grammy-winner.
Winter said while medication was recovered from the Beverly Hilton room the singer was found in, it was a reasonable amount not synonymous with overdose deaths. Winter said it does not appear The Bodyguard star had sought out multiple doctors to procure more medication -- commonly known as "doctor shopping" -- and that "so far, nothing looks criminal.
"Everything is above board," Winter said, adding there was no foul play in the death, nor did Houston show any wounds on her person.
Dave Campbell, a retired coroner's office captain, explained the nuts and bolts of the investigation.
"Subpoena power is one of the wonderful tools an investigator uses to get information from pharmacies and doctors," Campbell told the Los Angeles Times. "You're primarily seeking documents, not the persons who treated or prescribed, because you are doing a death investigation, not a criminal investigation.
Article continues below advertisement
"You saw a lot of this in the Michael Jackson case, and I'm sure it will be useful in this incidence," Campbell said, noting investigators will see how much medication was taken compared to the rate it was prescribed, and if there were other medications in the bottles.
As we previously reported, a source told us exclusively police found Lorazepam, Valium and a sleeping medication in the Beverly Hilton hotel room Houston was found in.
The I Wanna Dance With Somebody singer, who had known addiction issues, sought help for a crack habit last year.
The singer will be remembered at an invitation-only service at Newark's New Hope Baptist Church Saturday, where Grammy Award-winning gospel singer Marvin Winans -- who officiated Houston's 1992 wedding to Bobby Brown -- will deliver the eulogy.
Brown is expected to attend the service, despite past bad blood between he and Houston's family.