Whitney Houston's Bodyguard: 'You Can't Protect Someone From Themselves'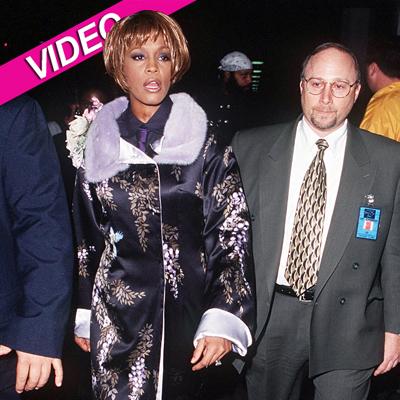 Whitney Houston's real-life bodyguard says he's saddened, but not surprised, by the diva's untimely passing at 48 Saturday.
Alan Jacobs, who was a real-life Kevin Costner for The Bodyguard star from 1995-2002, said he warned the late singer and her ex-husband Bobby Brown, that tragedy would occur if they continued to go down a destructive path.
"I took a stand ... it was about four months later that we decided it would be best to part company," Jacobs said, adding that while Houston never did drugs in front of him, there were times he could tell something was off.
Article continues below advertisement
"You can protect someone from everything, but you can't protect them from themselves," said Jacobs. "Whatever was going on was not something in control."
Jacobs said he tried to help Houston when he "eliminated certain people's access to her."
He summated that the Run To You singer might have been surrounded by people too timid to enlighten her to her self-destructive ways, out of fear of losing their meal ticket.
"It would seem like a closer eye might have been kept, but there again there's an old saying ... 'The boss might not always be right, but the boss is still the boss.'"
As we previously reported, officials have wrapped up the I Have Nothing singer's autopsy, but it might be several weeks before they can determine what killed the Grammy-winner. A source told us exclusively law enforcement found Lorazepam, Valium and a sleeping medication in the Beverly Hilton hotel room she was found in.
Article continues below advertisement
Janet Jackson On Whitney's Death: 'I Don't Want To Believe It'