Exclusive
Whitney Houston 'Didn't Want To Die,' Says Her Makeup Artist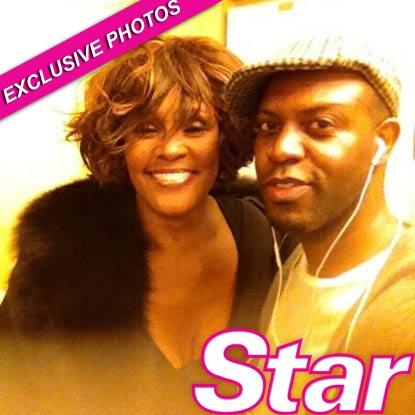 Whitney Houston's makeup artist was one of the last people to spend time with the diva before her tragic death Saturday, and he is speaking out about their time together, and claiming: 'She didn't want to die."
In an exclusive interview with Star, Reginald Dowdley shares that the last time he saw Whitney was when he was doing her makeup on February 7, two nights before she was found unconscious and unresponsive in her bathtub at the Beverly Hilton hotel.
Article continues below advertisement
"She seemed good and vibrant and full of life," Dowdley tells Star. "She had no idea this was going to happen."
In fact, Whitney had already scheduled Dowdley to do her makeup for Clive Davis' pre-Grammys bash on Feb. 11, but she would be found dead hours before the party started.
"I was on my way to her hotel room to do her makeup when I got the phone call," Reginald tells Star. "It was so unexpected.